Dreams….Dreams can come true in Pattaya
The exceptional cosmopolitan resort of Pattaya lies on the coast of the Gulf of Thailand and is less than two hours from Bangkok. It is served by 3 International airports, a direct motorway and soon, a high speed rail link.
Pattaya offers almost everything to everybody, from retirees living on a modest pension to high-net-worth individuals looking for the very best in lifestyle. Here you can find exclusive hotels, top level restaurants, a fully equipped Marina, more than 20 exceptional golf courses, beaches and a charismatic mixture of cosmopolitan people from around the world.
Joining the high-end accommodation offers in and around Pattaya are the Prestige at Siam Royal View, an exclusive development of just 11 ultra-modern luxury pool villas, enjoying an elevated position above Pattaya at the Siam Royal View. This is recognised as a well-established gated community of exclusive homes with the Prestige at Siam Royal View as their final development.
The first villa is completed and has been constructed to extremely high standards and attention to detail is noticeable at every angle. It is an architecturally impressive, 6-bedroom villa designed to encompass all features and amenities of modern luxury living. It is minimalistic, there is space and the ceilings are high encouraging the ocean breezes to blow through the villa.
Built for comfort and entertaining, the villa is ostentatious yet extremely private with a superbly designed first floor swimming pool overlooking the internal garden and spacious lounge. The villa oozes luxury with a manifestation of the finest ambience of exclusive architectural style combined with a high-level finish.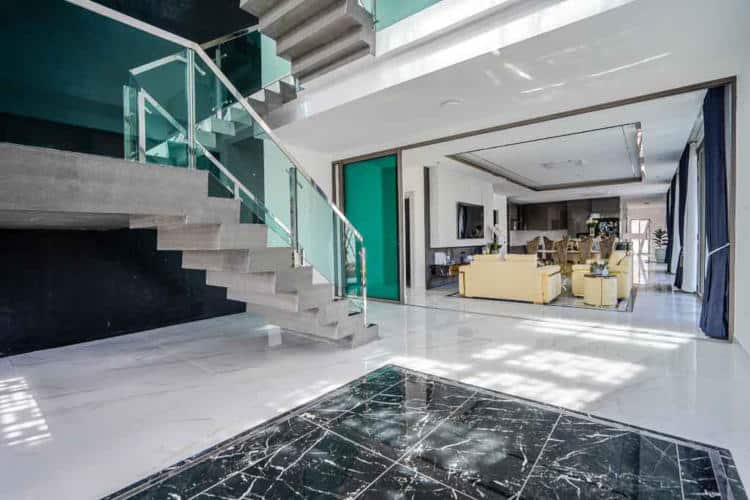 Priced at 65M Thai Baht the villa is a dream home and further proof that dreams can come true in Pattaya.
Click here for the Official Website and Contact