A short time ago, I checked in at Vienna Airport anticipating a simple flight to London Gatwick. I have flown Wizz Air several times in the past without a hitch, but this day was sadly different.
I actually like the efficiency of airline apps allowing you to check in online and avoid lengthy lines. It was, however, slightly eyrie checking in my own bag with not a human to be seen! Proceeded to the gate and then heard of the first delay. Ok this happens, just find a comfortable corner and wait. Then the second, longer delay and the announcement of a Euro.4 food voucher (you can't buy much for that sum in Vienna airport). Then the shock that the flight disappeared on the flight indicator board!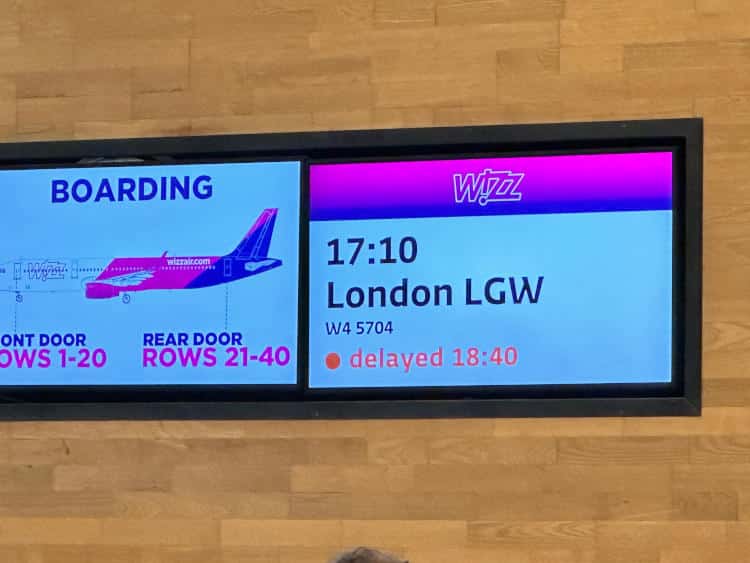 During this time, I was receiving updates on the WizzAir app but this is when the lack of human contact makes itself apparent. The overwhelmed service staff at the gate had no idea what was happening as tempers rose. Then the announcement that the flight would be the next evening!
I decided on an immediate course of self-preservation. Immediately book an airport hotel and a flight for the next day! Confident in the knowledge that I at least had a bed for the night I made my way back into the departures hall to see more than 100 of my flight colleagues in a long line waiting to be served by the two, very stressed service staff.
Cancellations can, sadly happen. My only complaint was the lack of information. Surely an airline knows if there is a problem and can at least provide passengers with a 'ray of home' with the information "more details at xyz o'clock"!
Modern apps provide the passenger with vast information. With Flightradar24 and other such apps we could see that no WizzAir flight was enroute to Vienna, so why keep saying that they were waiting for the arrival of a non-existent aeroplane! Maybe we now have more information that the staff have!
Cut to the next morning. My app tells me that I am booked and that the flight is scheduled to leave on time. I had to retrieve my luggage from the 'luggage lager', then pay(again) and re-check-in. Fortunately, from a live agent this time.
The new flight departed on-time and I am enjoying the Wizz Air adequate service. I have booked and paid for 2 flights and 2 suitcases though I only have 1 case and 1 flight. I will arrive about 15 hours later than scheduled but I have incurred substantial costs. Let's see how Wizz Air handle the refund/compensation! I will keep you posted!
The claim procedure have been actioned and is not looking good!