Meandering Tales Lifestyle Magazine's advice on the best seasons to visit Thailand
Maybe you have decided to come to visit Thailand but you are undecided or maybe a little confused as to when is the best time or season to visit and experience the magic of the Land of Smiles. Thailand is basically hot all year round and there are 3 main seasonal differences. The Hot Season, The Rainy Season and the cool (not so cool!) season. Whilst there is a traditional tourist season from November-April, also represented by high season rates, you can visit Thailand and enjoy the wonders of this multi-cultural country at any time of the year.
Cool or Winter Season: November-January
Whilst called the 'Cool' Season or Winter this is not a cold season, just not quite as hot as the 'Hot' Season. The weather from November to January is dryer (expect rain storms that go as quickly as they come) and temperatures from 18-32 degrees Centigrade. On one or two days, it can get chilly in the evening but again this is a relative term for a lovely mild climate. As the weather is more predictable there are a mass if festivals and events during this time and the Thais are much more active during these months.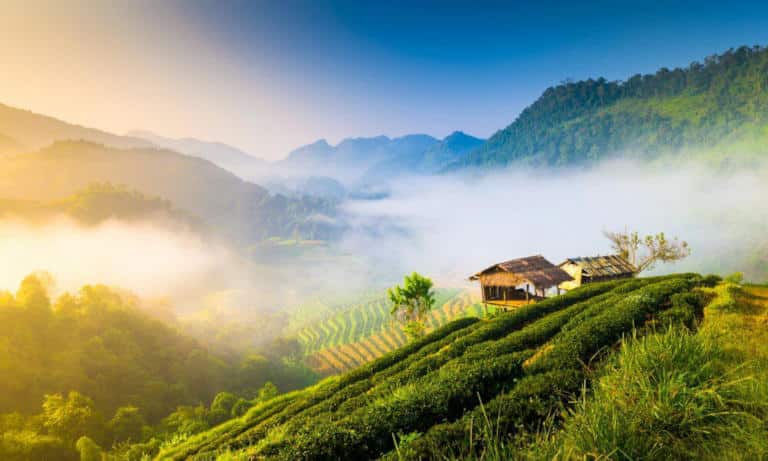 Christmas/New Year in Bangkok
Whilst not officially celebrated in Thailand the build up to Christmas is the same as any major city in the world, the only different being that it stays warm. The Shopping Malls try to outdo each other with their lavish decorations and in-house Christmas activities. (Expect parking attendants dressed like Father Christmas!). The hotels also compete with each other for their Christmas decorations, entertainment and traditional Christmas cooking! A visit to Central World is highly recommended on a Christmas evening where you will be engulfed in the Christmas spirit with extravagant decorations and oversized Christmas trees literally dripping with decorations. A slightly surreal experience as the temperature is generally around 25-28C in the early evening!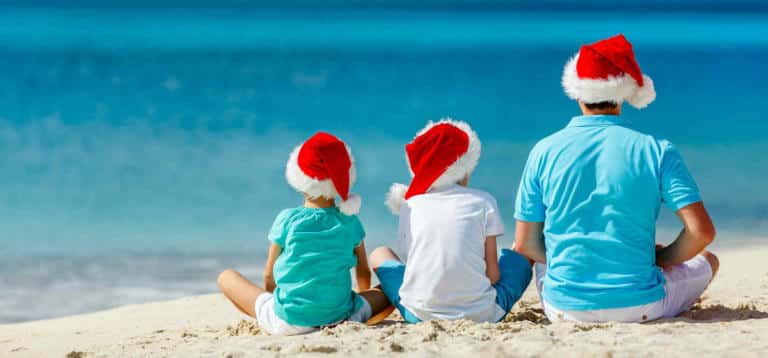 Thais do not celebrate Christmas and December 25this a normal working day with all the shops open and doing brisk trade. The big celebration is New Year. For many this is a long holiday and a majority of Thais use this opportunity for a mass exodus to their villages of birth to celebrate with relatives!
New Years celebrations in Bangkok are astounding as the whole city celebrates either modestly or in great style. Head to the Chao Phraya river as this is one of the most spectacular areas on New Years Eve with both the river boats and the riverside restaurants competing with their celebrations, culminating with a dazzling fire work display with dramatic backgrounds. Alternatively head to one of the Roof Top Bars & Restaurants and enjoy the arrival of the New Year while soaking up the panoramic views.
Some practical tips on travelling to Thailand in the Cool Season:-
Book early as it is high season and flights and hotel rooms become limited
Be prepared that the main tourist sites will be quite crowded
No need to bring any warm clothing but a light jacket or shawl might be needed in the evenings on one of those rare occasions where the temperature drop lower than the seasonable average
Book as much as you can in advance as it is a busy time for tourism
Thailand's Hot Season: February – April
Despite another rather forbidding name, traveling to Thailand in the Hot Season can also be a most pleasant experience as long as you are well prepared. The weather in Thailand from February through April is getting hotter with April as the hottest month. Temperatures in Bangkok will generally rise to 35-38C, the coastal areas 35-38C, the North 35-39C whilst the Northeast can be hotter with 36-42C. Generally, the weather is hot, clear and steady with isolated storms, some of which can be quite dramatic and as they are following a long dry spell some flash flooding does occur.
The temperature can go up to 40C and the humidity remains quite high. One learns to walk on the shady side of the street and enjoy the blasts of cold air as the sliding door of your neighbourhood 7/11 opens. The Malls become welcoming due to their air-conditioned climates, fans are essential and you need loose fitting, quick-drying clothes!
If you have no problem with air conditioning then accept any room in the hotel, however if you want to enjoy the cooling winds in the evening though an open balcony door, ask for a room on a high floor, you will be surprised at the pleasant breeze in the higher buildings.
Again, the Hot Season is what you make of it. The Author personally thrives on it but that must be the result of five decades in cold countries! Break all the rules and join the locals as they place ice in the beer!
Some practical advice when travelling to Bangkok during the hot season:-
A hat is highly recommended as the sun is strong
Make sure that you always have sun cream with you
Dress light with tank tops, tee-shirts and shorts
Be aware that light clothing is not accepted in the temples or other attractions but most enable you to rent clothing
Always keep your telephone in a waterproof holder around Songkran time
Rainy season: May-October
Many tourist guides recommend not to travel in the rainy season. Yes is does rain lot, yes it does get humid (up to 80%) and yes there is sometimes some local flooding but the advantages are that generally the rain storm, whilst quite violent, goes quickly, it is still nice and warm and there are less tourists.
What to expect in the rainy season in Thailand? Sometimes, days on end of sunshine, then the ominous arrival of a storm, many of which are quite dramatic to view from the comfort and safety of your hotel room or apartment. The rainfall is always very heavy and it is always amazing that some of the shacks are still standing after. However, it stays warm and even if you do get caught in a rain storm, it's a warm rain. When it rains in Bangkok it really rains and everyone resorts to taking taxis. There are 2 results, bad traffic and no available taxis! If you are planning to travel to Bangkok in the rainy season it is advisable to book hotels or apartments that are located close to the BTS Skytrain or MTS Underground
Some of the Malls have the perfect answers, rolling out movable tunnels that prevent the shoppers getting wet, but do be aware if you get wet and go into a mall the air conditioned temperatures are generally low and it's easy to catch a cold!
Practical tips to surviving the Rainy Season in Thailand:-
Always carry an umbrella or poncho even if it is a sunny morning!
A plastic cover or a bag can save your smart phone if caught out
Light make, up as a heavy downpour can have your mascara running
Wear shorts and flip flops/sandals
Don't wear white, a downpour can render your clothing virtually see-through!
This weather also tends to bring out the mosquitoes especially if you are eating outdoors
Whilst our words may sound dire, visiting Thailand in the rainy season is not so bad, accommodation prices are lower and there are not so many people around the attractions.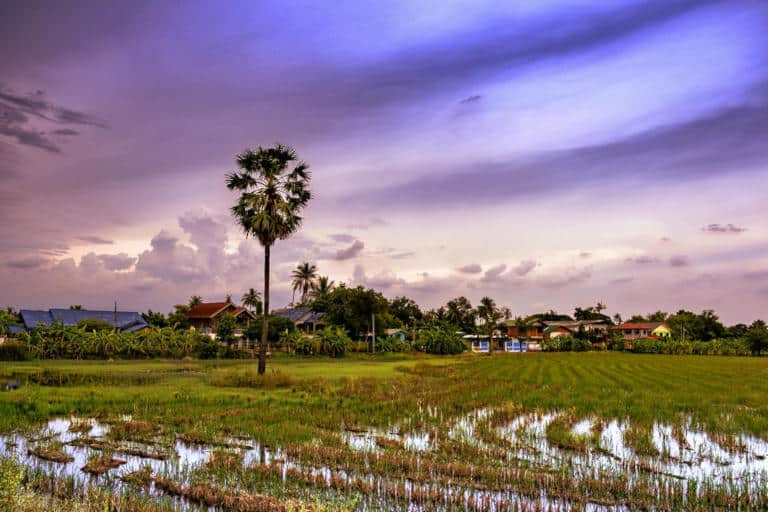 Songkran Festivals in Thailand
One of the greatest features of the Hot Season are the Songkran Festivals throughout Thailand, in fact many say that Songkran was invented to help the Thais cool off in the hot season. What is this Songkran in Thailand? It is one of the most epic 'water battles' in the worldIf you happen to be in Thailand during Songkran, you are going to get wet! It is impossible to avoid it. Small groups of locals gather outside their businesses and start filling dustbins with water, some even add blocks of ice which can be a bit of a shock to the system. Every neighbourhood celebrates and a soaking is virtually impossible to avoid, but, with the right attitude, it's great fun.
Every day is a wonderful day in Thailand
Whenever you choose to come to the Land of Smiles, you will be greeted by genuine Thai hospitality and even the weather will smile on you!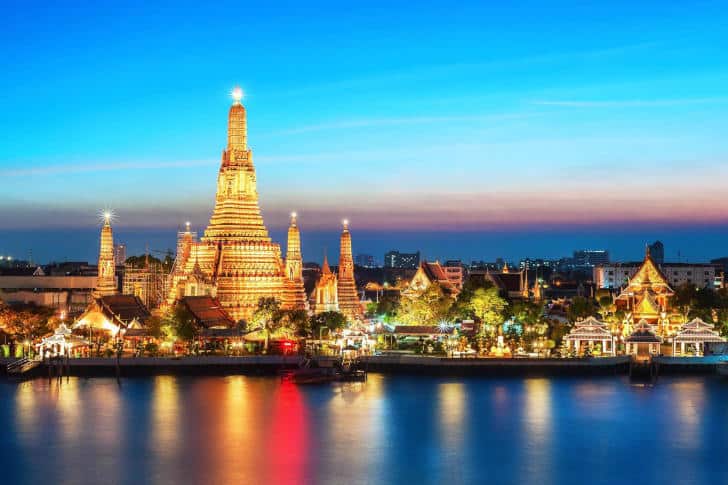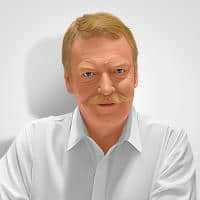 Kim Waddoup
Founder
Kim Waddoup enjoyed a lifetime in the tourism business and is an active 'Silver-Ager" living in Thailand. He writes for his age group with high varied articles covering subjects relevant to retirees living in, or visiting Thailand. Any questions or comments on this post? Please do feel free to contact me through our 'Contact Form' or directly [email protected]