Living on a limited budget of THB.500,000 in Pattaya is still possible. A breakdown of the costs to expect.
I recently received an enquiry from a reader asking if it was possible to live/survive in Pattaya on THB.500,000 per year. The answer is basically yes, but the question is: Would this style of life satisfy you? THB.500,000 relates to THB.41,500 a month. Not a vast amount but let's look at the costings.
Accommodation: One's largest cost will be accommodation or lodging. Whilst there are simple rooms available from THB.3,000, these are exceedingly basic. At this point it is important to ask where you want to be located in Pattaya, do you accept being quite isolated or are you looking at having other expats around?
One of the biggest accumulations of expats is around the Soi Burkhao area. This street offers a vast variety of expat haunts with reasonably priced cafes and bars. For example, located on Soi Chaiyapoon is the Canterbury Tales Guesthouse. The rooms are large, clean and well equipped with king sized bed, private shower and wc, air conditioning, and WiFi. The cost here is(currently) THB. 5,000 per month, plus electricity (approx.1,000) and water 250. You will be required to leave a deposit before checking in.
The Pros of residing here are that you will be in the heart of the city with a vast variety of expat bars, cafes and entertainment. Many offer cheap food specials and reasonably priced drinks. The Cons are that you will be tempted to be out most of the time and bar bills, especially lady drinks can mount up quickly.
Alternatively look at Jomtien, just over the hill from Pattaya, a resort in its own style, reasonably lively but less temptations! For example, in View Talay 1, a massive condo complex located in the centre of Jomtien with just a short walk to the beach, it is currently possible to rent a studio from THB.5,000. This does not include electricity or water which are charged monthly at the official rate. Generally Condos are looking for an annual contract with a 2 month deposit payment. The advantage is that you have basic cooking facilities so you can cook for yourself.
The Pros: This is a condo rather than a room, the size is about the same and you have the added advantage of being able to cook for yourself. There is also a large swimming pool. The location may encourage you to stay at home some evenings and I would recommend a subscription to Netflix! The Cons: You are not in any nightlife area and have to travel, is this is what you are looking for. However, transportation is cheap and easy! Renters are generally looking for an annual contract and a larger deposit is required.
Your Visa: The next essential cost that you will be faced with is your Visa. Whilst you can normally come and go on a visa waiver, if you are going to stay in Thailand for any length of time you should be looking for a Visa. Generally, the easiest for people over 50 is the so-called Retirement Visa. The rules can be complicated especially regarding the financial requirements. However, reputable visa companies can handle your annual retirement visa for around THB.20,000.
Health Insurance: With Covid some health insurance requirements have been introduced, previously these were not required. However, for peace of mind, a local Accident and Health Insurance is highly recommended. Many forms are available and depending on age you should be looking at between THB.20,000 to 30,000 per year for basic local cover.
Monthly Living Costs: Daily living costs can mount up quickly but by being cautious and looking around, many costs can be minimalised. Whilst some buildings offer washing machines and there are a growing number of coin operated establishments, you can generally have your laundry done at you neighbourhood laundry for THB.100-250. If you like you daily newspaper, I suggest looking online. When you are here you will need a local SIM card. Look around the major providers (AIS, True Move, Dtac) and look for the best deal that can also include unlimited surfing. Your building will probably have an Internet supplier but normally no choice. Your will have to decide if you require an internet connection in the room or if surfing on your phone is sufficient.
Food: Simple but tasty Thai street food is available around the clock, with dishes starting from THB.40. The ever present 7-11's also produce a range of simple microwavable meals from THB.35-70. Many restaurants offer daily specials and there are some good deals around with Full Breakfast from THB.99 and main courses from THB.150. There are also a vast variety of convenience stores, markets and supermarkets. If you can't live without staple-diet foods from your home country these are readily available but obviously as the good are imported, the costs are higher!
Beer! As a warm country, beer seems to be the adult beverage of choice. If you drink the locally brewed beer (Leo, Chang, Singha) these will be your best choice for budget. In a convenience store a small bottle(320 ml) will cost around THB.39 And a large bottle(620 ml) THB.57. Naturally these prices increase when you are in a bar or café. The average beer price here is around THB.70-90 for a small bottle but this can increase depending on the establishment. Beware of the compelling ladies who will actively encourage you to buy a drink for them and these 'lady drinks' are often around THB.150.
Transportation: Pattaya actually has an amazing transportation system which is run by the dark blue pick-up trucks called Songthaew. These operate on fixed routes through Pattaya and Jomtien with the fare of just THB.10 per journey. It is incredible value for money. Motorbike taxis are also readily available on every street corner, but the new Bolt taxi app is currently cheaper than motorbike taxis and you have the comfort of a car. Pattaya taxis are rogues when it comes to pricing, whilst each taxi has a meter there will be multiple excuses why this cannot be used and overcharging is rife!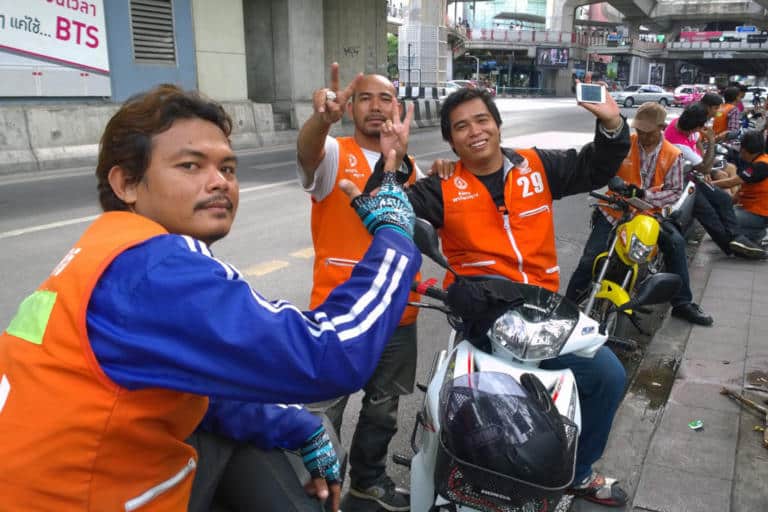 Simple breakdown of essential monthly costs:-
Accommodation/Lodging THB.6,000
Electricity/Water THB.1,250 (depends on A/C usage)
Mobile & Internet THB. 990
Visa THB.1,667
Insurance THB.2,083
Total monthly fixed costs THB.11,990
Working on the basis that your monthly budget is THB.41,500 per month, you have a balance of THB.29,560 per month or almost THB.1,000 for living expenses per day! If you then budget on max THB.400 per day for food, you have around THB.600 for incidental costs, adult beverages and transportation and so on!
You will not be living like a king, but if you can resist some of the temptations that Pattaya has to offer, you can, just about, survive on THB.500,000 per year!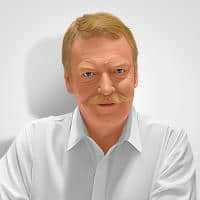 Kim Waddoup
Founder
Kim Waddoup enjoyed a lifetime in the tourism business and is an active 'Silver-Ager" living in Thailand. He writes for his age group with high varied articles covering subjects relevant to retirees living in, or visiting Thailand. Any questions or comments on this post? Please do feel free to contact me through our 'Contact Form' or directly [email protected]