We all know the feeling! Two or three weeks of vacation seems like such a long time, we relax, enjoy ourselves, have fun and re-charge our batteries. Suddenly and all to quickly departure day raises it's dreaded head and the panic starts for souvenirs for the folks back home. OMG, what should we buy, can we still afford it and where can we find it!!!
Have no fear for a visit to the vast MBK Centre with its warren of little shops and stores will enable you to resolve your souvenir shopping in a few hours! Very easily located next to the BTS (Skytrain) you can either exit at Siam and walk about four minutes or change trains and go one stop to National Stadium and you are at the doors of an Aladdin's cave.
MBK Center has more than 1000 stalls and shops on it's 6 floors where you can buy almost everything. As you enter from the SkyTrain the shops are larger generally selling higher quality products, however keep walking towards the rear of the mall and you will find tiny shops packed with everything that you need. Souvenirs are everywhere from cute elephant key rings, Thai silk, refrigerator magnets, soaps, scents, carvings and so much more. All are reasonably priced and haggling for better prices is expected!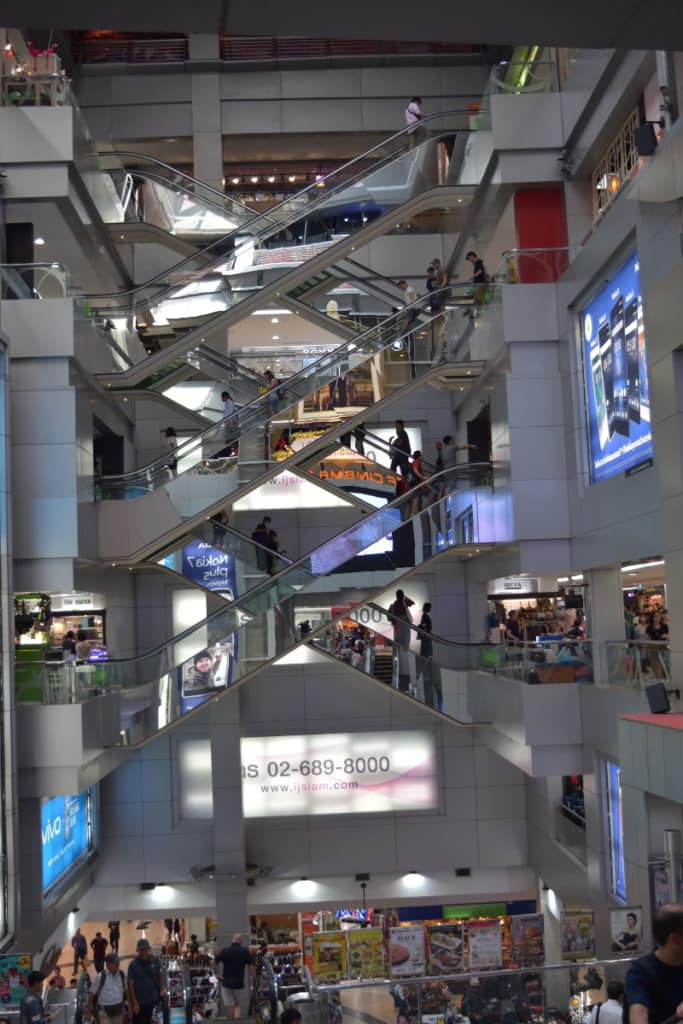 Thailand is trying to dis-associate itself from knock-offs/imitations and 'technically' none are supposed to be sold here any more. A recent visit showed that many of the former counterfeit products have been replaced by locally branded products, especially with clothing. But there are now also genuine sport shops selling genuine articles at great discounts. I am no expert on genuine and imitation but the days of the Gucci bags seem to be over unless they are under the counter?
MBK also has an excellent Food Court on the 6th floor but surprisingly a shortage of coffee shops for the weary shoppers! So do not despair, your souvenir shopping can be over within a couple of hours allowing you more time to relax in the City Of Angels on your last days!
Happy shopping!