UPDATE: Massaging Hands has moved to a new address. Their new location is 312/70 Soi Lenkee (just off Soi Buakhao) Phone 098 662 3047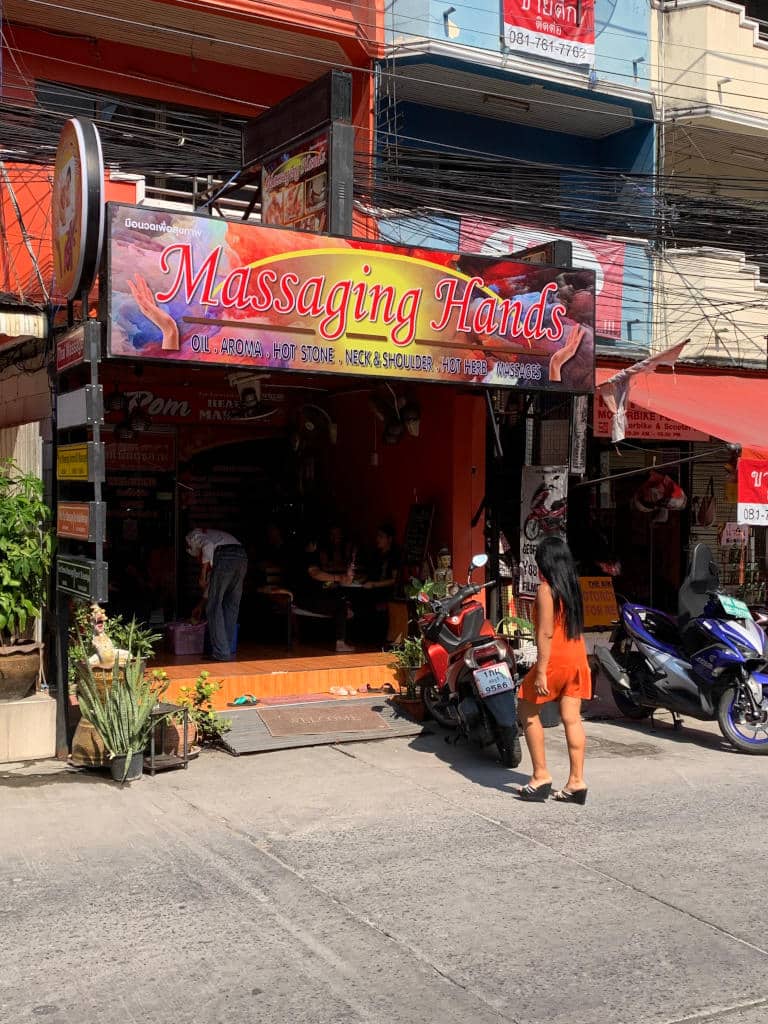 Whilst there are a vast number of Thai Massage Shops throughout Thailand trying to find a good one is sometimes a challenge. In the provinces the massages and mainly for local Thais and they know what they want, unfortunately in many tourist destinations the quality is often compromised by the demand from tourists with non or minimal experience of Thai massage. Pattaya is a classic tourist destination and there must be at least 4,000 shops around the city, so how to choose. First rule is to get off the main tourist roads and explore some side streets. If the ladies outside are somewhat seductive in their attempts to lure you inside, their intentions may not be to provide with a traditional massage!
Having recently moved to Pattaya I have been looking for a good and reliable massage shop. I avoid the flashy large salons and prefer the smaller places as the massage is generally more professional and relaxing. Through a personal recommendation I was recommended to Massaging Hands located on Soi Buakhao! Now this is not an area that I would normally to expect good massage but I was in for a pleasant surprise. Massaging Hands is a simply decorated shop with the ladies sitting outside waiting for customers. Despite the simplicity one will note that the place is spotlessly clean and well organised. Massaging Hands has a full License for massage and all the ladies have Diplomas from massage schools. Mai the manager even graduated from Wat Po, the most prestigious Massage School in Thailand.
Massaging Hands offers Traditional Thai Massage, Oil Massage and Foot Massage with further specialist massages including Neck & Shoulder, Hot Stone & Hot Herb.
The massage that I received from Noy was excellent. I like strong massage and I also like that the therapist stretches my arms and legs. Noy was excellent with enough pressure to tease out the knots in my muscles and tendons without causing any pain. I know that she has passed the stringent tests for massage and felt safe in her hands. After 1 hour of manipulation, a neck massage and a head massage I felt rejuvenated and ready to explore Soi Boukhao!
On another occasion I was suffering from a lot of pain in my shoulder and upper arm and Mai recommended an intensive back, neck and shoulder massage. Starting low in my back she found twisted ligaments, tense muscles and other lumps of tissue that needed her full attention and also challenged her knowledge of anatomy. It has taken 3 sessions to resolve the problem and under Mai's expert therapy the pain is now minimal and normal movements are now possible.
A massage shop is rather like a barber/hairdresser, once you find a place that you like you will return. You get to know the staff and the therapists that you prefer. You are also assured that each massage will be of a consistent high quality, so I guess that you will know where I will be returning for my massages in the future!
Thai and Foot Massage 1 hr. THB.150, Back & Shoulder massage 1 hr THB.200, Oil Massage 1 hr THB.200, Aroma Oil Massage 1 hr.THB.300. Also available: After Sun Massage, Body Stretch Massage, Hot Herbal Massage, Hot Stone Massage and Sport Massage
Highly recommended!
Massaging Hands, 10 Soi Buakhao, Pattaya, 098 662 3047
You may also like to read my general article on Health Massage in Thailand on https://meanderingtales.com/health-massage-thailand/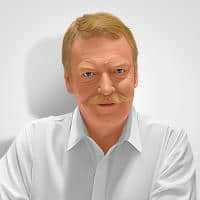 Kim Waddoup
Founder
Kim Waddoup enjoyed a lifetime in the tourism business and is an active 'Silver-Ager" living in Thailand. He writes for his age group with high varied articles covering subjects relevant to retirees living in, or visiting Thailand. Any questions or comments on this post? Please do feel free to contact me through our 'Contact Form' or directly [email protected]