From the minute you arrive at the gates at Riverdale be prepared for first class treatment and a world class golfing experience. It is located about 30-45 minutes North of the centre towards Don Mueang airport and the river. As part of the historic Chao Phraya River Delta the creative designers Jon Morrow and Al Tikkkanen have crafted an amazing landscape from formerly flat fields. The undulations, man-made hills and deep lakes show what us possible with foresight and intense planning.
The quality starts from the moment you arrive. Caddies are smart and friendly and your golf bags are immediately loaded onto immaculate buggies. The Club House is also a spectacular feature, striking and with minimalistic design it dominates a position with views around the entire course. Locker rooms are some of the best in Thailand but get changed quickly as some of Thailand's best golf awaits you outside. From the Clubhouse some of the holes may appear to look relatively easy, but wait until you get out on the course. Whilst forgiving, each hole presents specific challenges, whether long grass rough, water hazards or some enormous bunkers. For me the greatest feature of Riverdale is the extremely clever shaping as hills and dales have been created to reward the eye!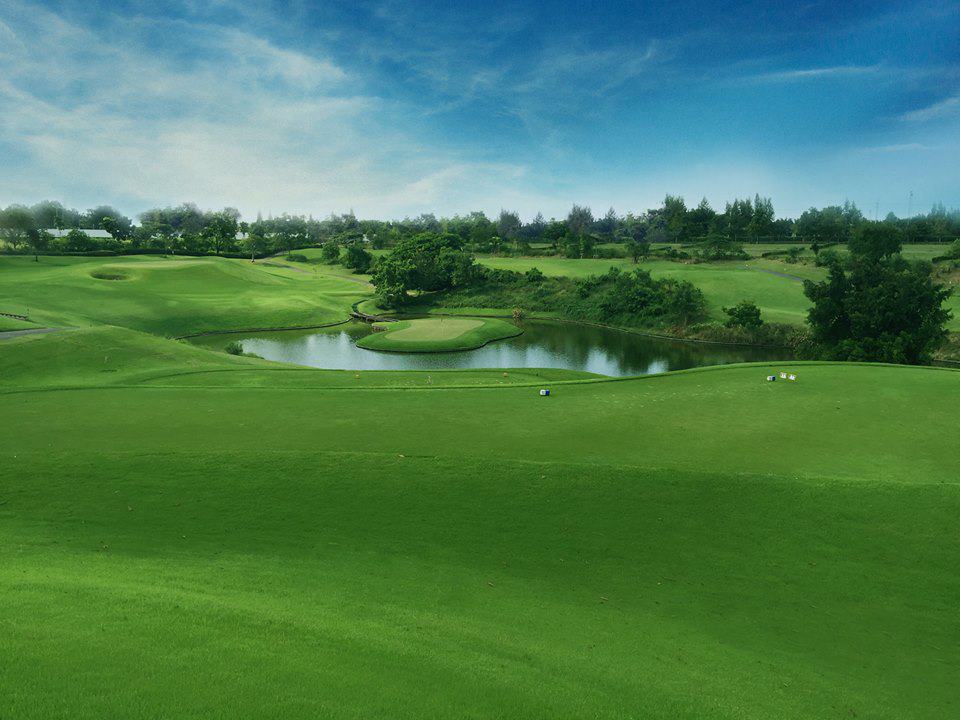 Perfection personified is how I would describe every facility on the course, smart and happy Caddies, perfectly maintained Buggies and a course that matches many leading courses around the world. As you stand on each Tee it is hard to concentrate on the hole as your gaze is drawn to the amazing beauty of this maturing course. The only 2 slight reminders of Bangkok life are the vast rice silos outside the course and the unfortunate electricity pylons. Each hole is different and spectacular, on some there have created large desert style bunkers but don't worry they are quite easy to play out of! Water features create hazards on many holes and an island green provides a challenge for even the best players. Perfection however does not come cheaply, the green fee (weekday and weekend) is THB.3,900, Caddy Fee THB.400 and Golf Cart THB.800 (recommended as it is quite a long course to walk).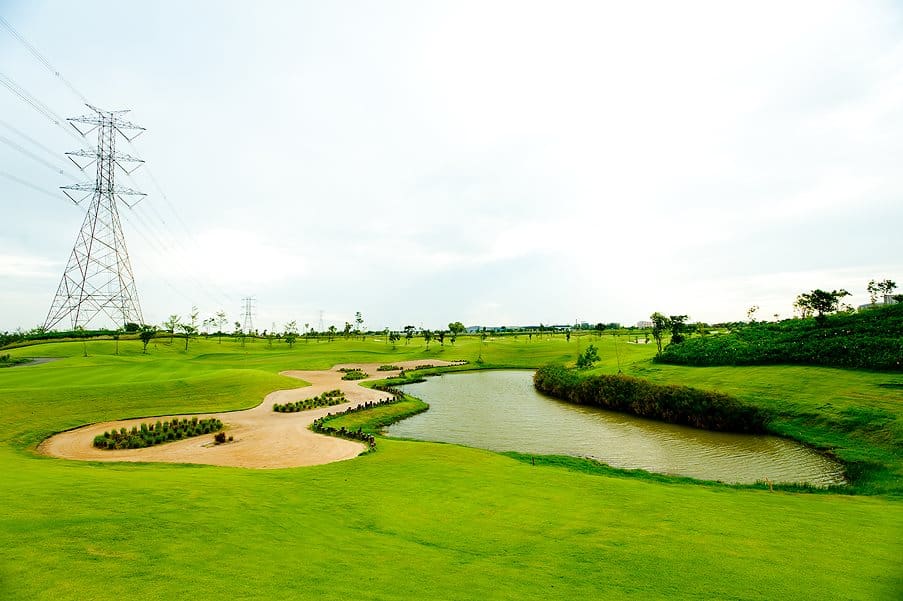 As you play you will marvel at the foresight of these designers and nowhere on the territory will you ever be disappointed. Enjoy the 19th hole as you sit high above the course and watch the sun start to set over the far away Bangkok skyline. Riverdale is truly a most enjoyable, world class golfing experience.
Riverdale GC is owned by the MBK Group that also own the adjacent Bangkok Golf Club in addition to Loch Palm and the spectacular Red Mountain GC in Phuket.