Chiang Mai Highlands is one of Thailand's top 10 championship courses providing high standards of excellence with a lovely Thai smile!
Chiang Mai Highlands is approximately 45 minutes drive East of the city.It's a lovely drive through fertile farmland with mountain ranges ahead. When you arrive at the course, you immediately feel the quality and class as attentive staff and caddies jump to take your clubs from the car. The Clubhouse is grand but comfortable with impeccable Locker Rooms, an excellent restaurant and lovely terrace for 19th hole refreshments. Opened to high acclaim in 2005 the course has matured perfectly and is in superb condition. It's a Lee Schmidt design with 27 holes and has won a swath of awards from both Domestic and International critics.
We joined a 4 ball and our new friends were on a special tariff that started at 14:00. A nice touch was that the starter then had the flights proceed to different holes in a form of shotgun start.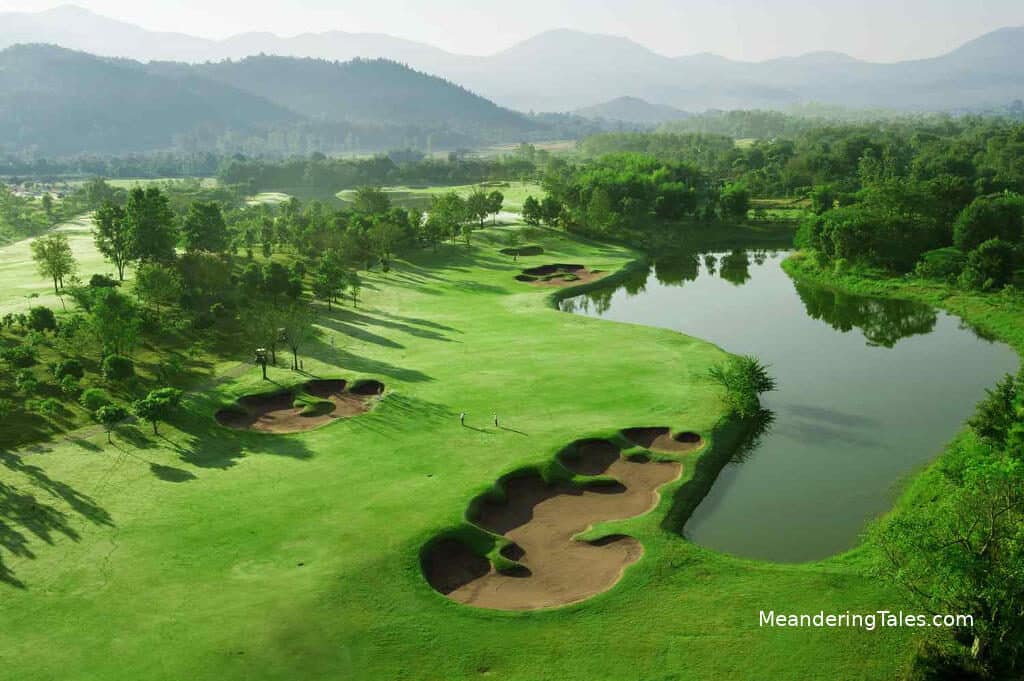 As a true Championship course, the design favours intermediate golfers whilst also providing more experienced golfers with a challenge on each hole. The tee boxes are pristine, the fairways superbly prepared and one can feel that the course is well matured with relatively a hard-hitting surface encouraging additional role. There are water hazards and the main challenge of the course are the 130 fairway and green side bunkers, some of which are quite deep! The greens are some of the best that I have played. They undulate and many slope from front to back providing all golfers with difficult decisions, however the excellent Caddies are on hand and with their immense local knowledge help your ball towards the hole.
One of the more expensive courses around Chiang Mai at THB.3,700 plus Caddie (compulsory) at THB.380. and Golf Cart THB.700 but you are paying for and receiving high quality throughout from the condition of the Course to the Caddies and Golf Cart. Make sure to play when you visit Chiang Mai!