Maybe not on the normal tourist trail, Gymkhana Golf Club has been a revered institution for foreigners living and visiting Chiang Mai since 1898! Famous visitors have included Somerset Maugham. It is really a Country Club for residents with a 9-hole course (par 36,2,953 yds) Cricket Pitch, Tennis Courts and old world clubhouse. Open to non members, Gymkhana offers a budget option to playing in Chiang Mai and it is located right in the heart of the city, just meters away from the Ping river.
As the club was formed over a 100 years ago it is a mature and amazing oasis in the centre with massive, mature trees and it's members arriving by every means of transport from luxury cars, tuk-tuks and even on motor bikes with their clubs lashed to the seat!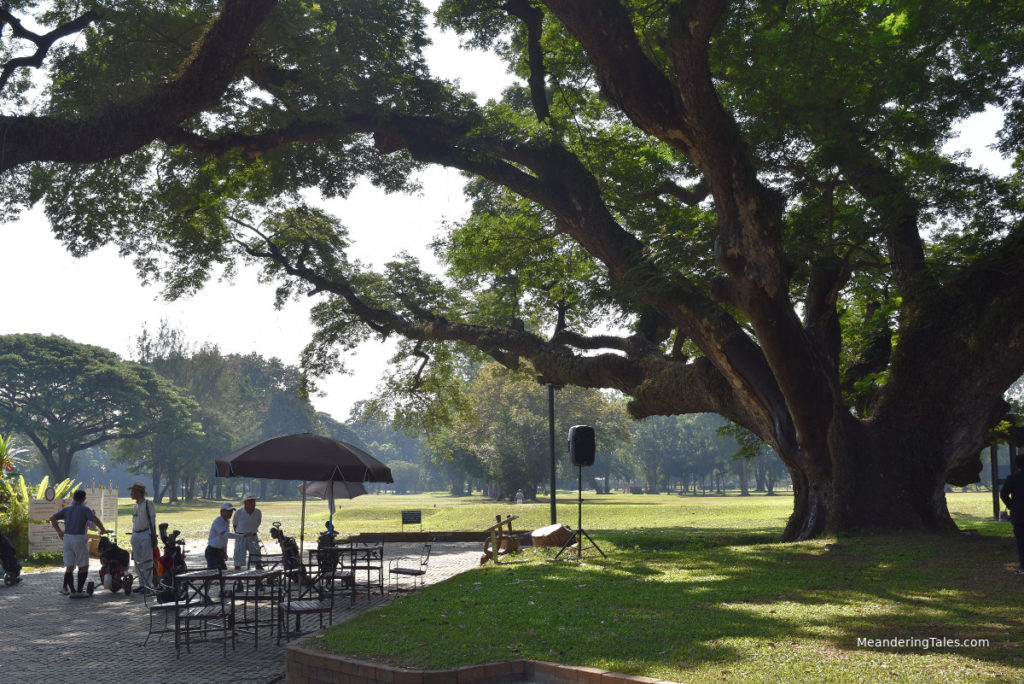 It is a relatively simple 9-hole course, flat, tight and challenging. Most of all, it is cheap at just THB. 600 including caddy (no carts). Seniors pay just THB.250 for 9 holes and THB.400 for 18! Amazing value for money.
Mature fairways bordered by these majestic, mature trees are the unique character of the course. It's a simple, relatively forgiving course with few bunkers and just small water traps (you will still find them!)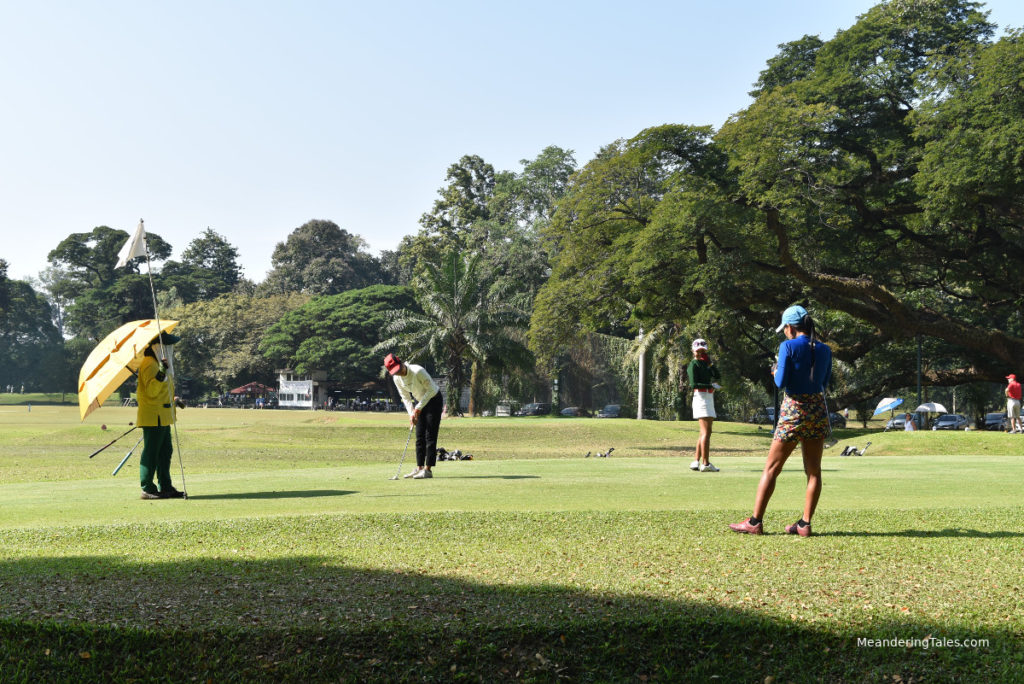 The course is in good condition but don't expect International club standards. The tee boxes are small but in better condition than many other courses. The greens are in excellent condition but hold few surprises.
If you are looking for a charming, 'colonial members' experience in the heart if Chiang Mai, the Gymkhana course will provide you with a fun round of golf and an amazingly in-expensive cost. Also to note is that the club has a surprising number of very attractive single lady players, but you will have to come early to catch them. Remember that it is the early bird that catches the worm, but it is the second mouse that gets the cheese!