We all have different ways to rate a golfing experience. Our thoughts can be biased from the way we play, the condition of the course, the lay out of the holes and of course the price that we pay! Some courses are expensive but worth every Baht, others, well some pretentions can create higher expectations and leave a bad taste.
Having read reviews of Inthanon Golf and also having received personal recommendations, we made our way South-West from Chiang Mai towards Thailand's highest mountain and the beautiful countryside of the foothills.
Inthanon must have been a truly beautiful course when it opened in 2009 but now is in quite sad condition. It was however a joy to play and we had a great golfing experience! The Club House looks impressive but is a simple metal construction and the Locker Rooms are barely acceptable. Everything about the course is tired and run down, but it is still a lovely course and we enjoyed a great round.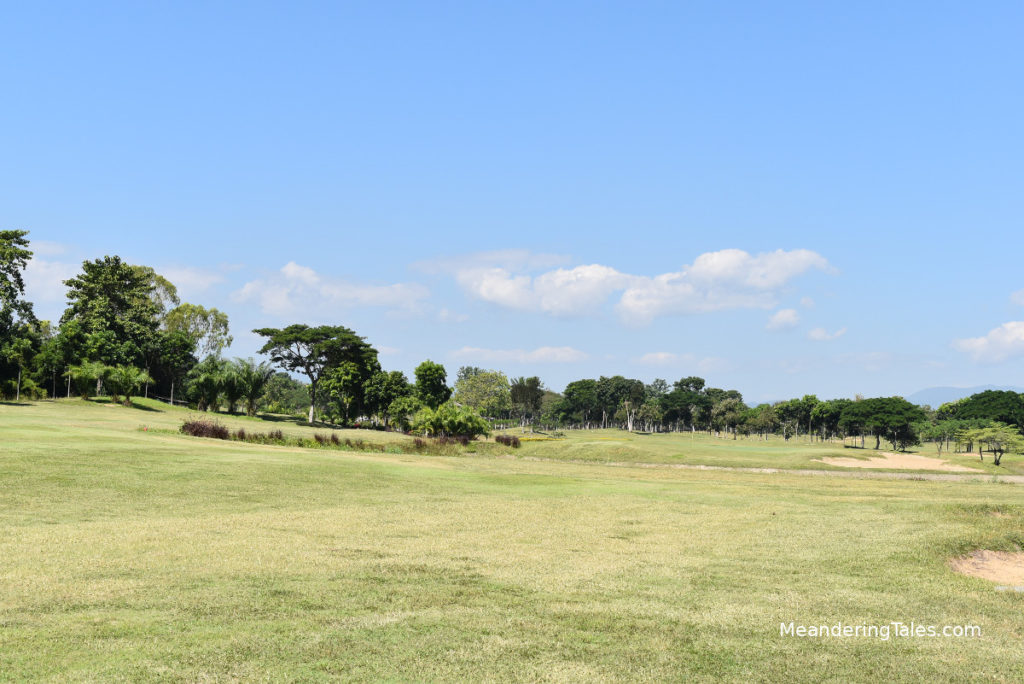 We were on a special promotion of just THB.500 per person including 1 buggy for 2 people and two caddies. At this price for 18-holes one can accept a lot of imperfections! The Tee boxes are uneven and quite barren, but the views down each fairway are beautiful and one can imagine how the course could look if money was spent on it. The holes are challenging and there is quite a lot of water around the course to make it interesting. The greens are in surprisingly good condition with some deceptive breaks providing some challenges.
The scenery around the course is beautiful with orchards and farms and Thailand's highest mountain, Doi Inthanon at 2,565 visible from most holes.
I personally loved the course, it was a great day out. It's a lovely drive, the course is quiet and friendly and at THB.500 per person it is a steal!