In a recent report by U.S.News & World Report, Thailand scored 2 places in their Top 10 list of 'The 10 Best Places to Retire in Asia' quoting that "Asia Boasts some of the most cost-friendly places in the world to call home." They state that, "Pockets of India, Vietnam and Thailand can feel amazingly affordable to newcomers. Retirement in Asia is sure to be full of exotic experiences and unexpected adventures. For some people, the culture shock is thrilling and invigorating, while others might be intimidated by the cultural differences".
The U.S.News & World Report Top 10 list of Best places to retire in Asia includes:-
Georgetown – Malaysia
Bali – Indonesia
Da Nag – Vietnam
Udagammandalam – India
Chiang Mai – Thailand
Kota Kinabalu – Malaysia Borneo
Hua Nin – Thailand
Da Lat – Vietnam
Kuala Lumpur – Malaysia
Taipai – Taiwam
Whilst no fixed criteria were indicated for the choices the emphasis was on Living Standards, Affordability, Safety, availability of Healthcare, spoken English, Climate and Lifestyle Options. For Chiang Mai and Hua Hin, Kathleen Peddicord wrote:-
"Since the 1800s, the Thai city of Chiang Mai has been luring expats from the west with its low cost of living, great weather, rich history and distinct culture. The heart of this city, founded in 1296, lies within its old city walls, where ancient and modern Buddhist temples coexist with residential and commercial neighbourhoods. Modern Chiang Mai has grown beyond the ancient walls and offers mega malls, multinational grocery and department stores and other trappings of 21st century living. The biggest advantage of retirement in Chiang Mai is the low cost of living and affordable health care. A couple can live here comfortably on as little as $1,200 per month, and you can see an English-speaking doctor for $20. The biggest downside can be air pollution during the annual burning season, mid-February through mid-April, when local farmers burn their fields. Many expats travel outside the country during these months".
"Hua Hin, stretched along a sheltered beach on the west coast of the Gulf of Thailand, has good year-round weather and a large foreign community. A retiree can afford a high standard of living, including days on the city's golf courses and regular dinners out at first-class restaurants, on a modest budget. The standard of local medical care is good, and you're less than three hours from Bangkok, which boasts some of the region's top hospitals. Housing options include modern condos, beachfront homes and modern gated communities. The big foreign community connects through reading clubs, festivals, cycling clubs, soccer leagues, wine tastings and darts tournaments. Hua Hin is an inviting place to retire that is also the summer home of much of Thailand's royal family.
The thousands of retirees already living in Thailand know that it is a wonderful destination offering multiple options for 'Silver-Agers' enjoying a relaxed and high-quality lifestyle in their chosen places in amazing Thailand.
The full report on U.S.News by Kathleen Peddicord can be read here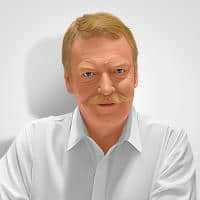 Kim Waddoup
Founder
Kim Waddoup enjoyed a lifetime in the tourism business and is an active 'Silver-Ager" living in Thailand. He writes for his age group with high varied articles covering subjects relevant to retirees living in, or visiting Thailand.

Any questions or comments on this post? Please do feel free to contact me through our 'Contact Form' or directly to [email protected]