An unparalleled Gastronomic & Wine Pairing Experience at Crush Wines & Cocktails, Soi Khao Talo, Pattaya
Creating an exceptional Wine Dinner is a challenge even for many of the top restaurants, so congratulations to the management and the entire team at Crush Wines & Cocktails for creating an extraordinary wine and dine experience.
When the fusion of a Guest-Chef in the form of Pattaya's massively experienced Chef Fredi, a talented Executive Chef in Albert Casulocan, an owner with a love and talent for exceptional wine selections, the attentive Pepper & Salt staff and the ambience of Crush Wine Bar come together, you have a recipe for gastronomical success! Welcome to the 2nd Private Chef's Table at Crush Wine and Cocktails.
As the guests arrived, they were treated to a vividly coloured and subtly flavoured, 'Purple Dragon Lady' cocktail and a delicious array of tempting canapés with the efficient Crush staff flowing through the revellers with their ever so tempting bite-size hors d'oeuvre.
Promptly at 19:30 the diners were asked to take their seats to enable the feast to begin. First course was a spectacular creation of a "Timbale of Tiger Prawns, Avocado & Mango enhanced with a light Cocktail Sauce served under a Puff Pastry Rainbow". This proved to be a stunning plate with the timbale ringed by the artistically created puff-pastry. Tremendous attention to the smallest details blending colour, flavour and food. The Tiger Prawn pieces were plump and so fresh that they almost crunched while the delicate blend of avocado and mango with the light cocktail sauce flavouring brought the entire creation to burst with flavour on the palate. A superb dish for the eyes and for the tastebuds.
This was paired with a Chateau Routas Rose Rauviere, Cote de Provence with its interesting blend of Cinsault, Grenache and Syrah grapes. Delicate on the nose with watermelon and floral notes it came alive on the palate with a nice crisp acidity and refreshing finish.
After an such an amazing start the guests eagerly awaited the next masterpiece of Truffle Cream Soup with its Julien, complemented with Herbs and Croutons. If one was to dream of the perfect Truffle Cream Soup, this was it! A classic dish which highlighted the unique and subtle flavour of truffle with a creamy texture and hints of the herbs. Perfection personified!
Paired with a Crozes-Hermitage White "Les Jalets" AOC, Rhone Valley. The Marsanne grape was a bold pairing that instigated considerable discussion. It was a clear almost golden wine with an incredible aromatic intensity on the palate. It fully complemented the Truffle and provided an elegant finish. A bold choice, and this is why I am such an afficionado of professional wine pairing!
Guest-Chef Fredi continued to impress with his next dish, Slow Braised Beef Cheek in a Gremolata Sauce on Saffron Risotto surrounded by Herbed Zucchini cubes. As we expect, the dish was again superbly presented adorned with bright pink edible flowers. The saffron risotto perfectly al-dente with a light crispness to each grain with a strong hint of real saffron(not powder). The braised beef cheek was perfectly prepared and delicate while the Gremolata sauce was subtle and not overpowering.
Another perfectly prepared dish that was paired with a La Crema, Pinot Noir from the Sonoma Coast. A beautifully ruby red wine with an incredible nose with aromas of tart cherry and rhubarb. It presented a rich texture on the palate producing juicy acidity that perfectly paired the intricate complexity of the saffron, gremolata sauce and beef cheeks.
As is customary at Wine Pairing Dinners as slight respite is provided through a sorbet. This was a crisp and cleansing Raspberry Sorbet where fresh sweetness of the berry and slightly tart undertone perfectly cleansed the palate for the next courses and wines.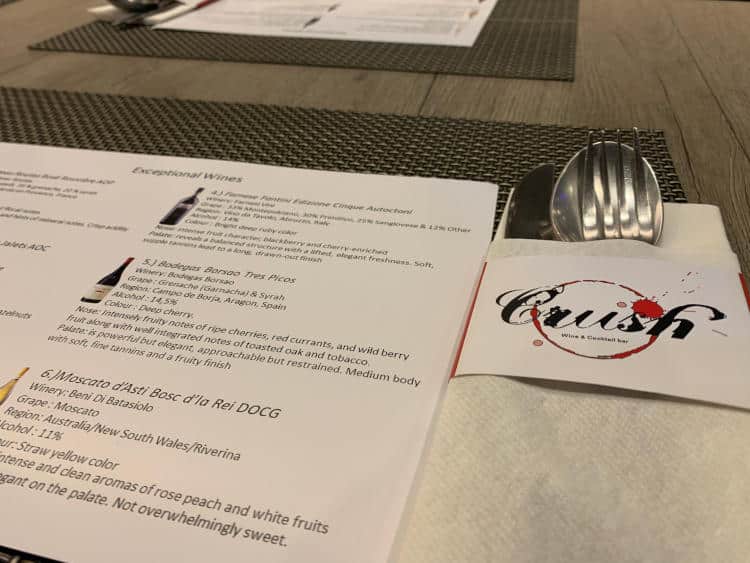 The main course of Australian Lamb Loin served with a Celeriac Potato Purée, charred Chinese Broccoli, glazed Shallots, Garlic Cloves and Rosemary jus. Once again amazing presentation of the ingredients. The lamb was cooked to perfection, it was succulent and portrayed the essence of lamb loin with the celeriac potato purée providing subtle background flavour. The crisp lightly charred Chinese broccoli added more dimension and the rather plain looking shallots were actually bursting with flavour to complement the lamb with the rosemary jus.
Perfectly paired with an exquisite Farnese Fantini Edizione Cinque Autoctoni from Abruzzo, this superb blend of Montepulciano, Primitivo and Sangiovese provided an intense fruit character on the nose and the finely balanced structure with elegant freshness, soft tannins lead to a long and very pleasant finish on the palate. A perfectly prepared and presented dish admirably paired with an exceptional & complementary wine!
Quite full but not sated the Chef was not finished with us yet and the next dish was a wonderfully presented International Cheese Variation with Strawberry, Grapes and a Mango/Fig Chutney with Prune Brioche. Four cheeses well displayed and a delicious chutney. Sadly, the Brioche let the dish down, the size overwhelmed the delicate cheese cuts, and it somehow did not complement the flavours.
The wine pairing however was superb, a Borgegas Borsao Tres Picos Grenache & Syrah blend with an amazing deep cherry colour. Intensely fruity with well-integrated notes of toasted oak and tobacco. Powerful yet elegant on the palate, medium bodied with soft tannins and a delightful fruity finish. An engaging pairing with the wine richly deserving James Suckling 90 points!
Diners at Crush are becoming accustomed to spectacular desserts from the in-house Le Bakery and this evening was no exception! Blackberry mouse on Almond Crunch accompanied by marinated Peach with Vanilla Sabayon. Top marks for presentation! The multiple components of this dessert were arranged with artistic splendour with the added feature of a dark chocolate twist. Exquisite individual flavours that combined on the palate to produce an eclectic mix of balanced tastes.
Admirably paired with a Moscato d'Asti Bosc d'la Rei DOCG this innovative Australian wine from New South Wales had intense peach and white fruit aromas on the nose and was exceedingly elegant on the palate complementing the impressive flavours of the dessert. Not overwhelmingly sweet it proved to be another innovatory pairing.
This Private Chef's Table again proved that with exceptional skill of a vastly experienced Chef can create a diverse range of dishes, some classical and some innovative, that gel together to create an exceptional culinary experience. The team at Crush are inventive with their wine pairings searching specific wines especially for their Chef's table dinners, their staff are efficient and attentive creating the perfect ambience for a most enjoyable culinary experience.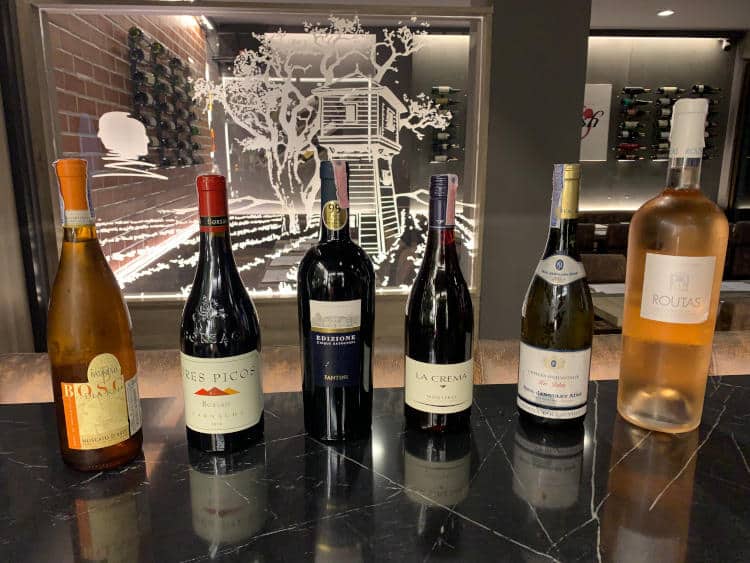 Crush Wines & Cocktails, Soi Khao Talo, Pattaya, Thailand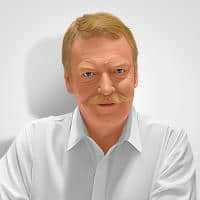 Kim Waddoup
Founder
Kim Waddoup enjoyed a lifetime in the tourism business and is an active 'Silver-Ager" living in Thailand. He writes for his age group with high varied articles covering subjects relevant to retirees living in, or visiting Thailand. Any questions or comments on this post? Please do feel free to contact me through our 'Contact Form' or directly [email protected]