Alter Ego is quite an unusual establishment for Pattaya. Calling itself a "Cooking Atelier" with casual gourmet dining, it is a relatively small restaurant with a substantial bar. Warm and welcoming with a great deal of charm and character.
The format is also quite different to most restaurants as the main menu generally consists of a choice of just 3 main courses or 'plat principal'. On the day that we visited this was Iberico Bellota Pork(1,390), Wild Japanese Sea Eel Filet(1,190) and Brazilian Black Angus Fillet(1,290) or with a Japanese Wagyu Striploin(1,590)
The cocktail list is vast and the chosen Singapore Sling perfectly chilled and appealing to both the eye and taste. The choice of Gin is overwhelming, and you can be sure to find your favourite especially if it is obscure!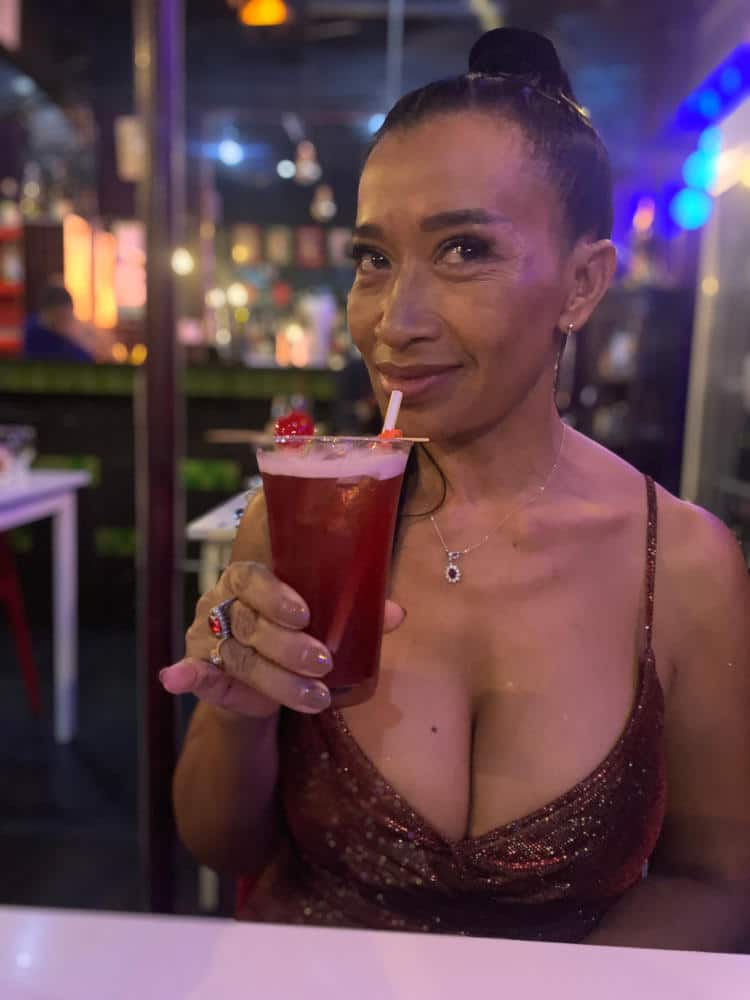 Atler Ego has fresh oysters flown in every Friday and Saturday from France. We chose two each and would recommend returning just for the oysters!
We decided on the Pork and Steak as our main courses, so our culinary experience could commence with 5 different cold starters. Each was beautifully presented and individually flavoured. These included: Cauliflower Chantilly Cream with smoked tongue; Egg and tuna tartare with zucchini purée; Scalop with black bean sauce, Prawn Cocktail in a Tomato with tzatziki, Vitello Tonnato with almond slices and asparagus. Quite an amazing start and accompanied by beautifully crispy full-corn baguette and real French butter.
After a pause, the first of the hot starters was a most creative dish of crispy octopus fritters with a sublime sea-urchin mayonnaise followed by a delicious morsel of black angus braised in Belgian beer with incredibly fresh Girolle mushrooms complemented by green soybeans and crispy buckwheat.
Feeling quite full we asked for a pause to savour the red wine. Alter Ego has a comprehensive wine list of specially selected wines from around the world. We chose a Gebeshuber, von Muschelkalk, Sankt Laurent from the lovely 'new-wine' village of Gumpoldskirchen in the Thermenregion of Niederösterreich, Austria. A very special wine producing region with 'muschelkalk' (shell-bearing limestone), a mineral rich soil which, in its current format was created by the historic K u K cannon range where weapon training was carried out with the cannon balls breaking the hard limestone to the irregular shapes seen today!
The Gebeshuber Sankt Laurent is a lovely wine, very fruity on the nose and wonderful dark berry flavours on the palate. Great acidity, taste is full of well blended tannins with a long-lasting aftertaste of dark cherries. A classic St. Laurent!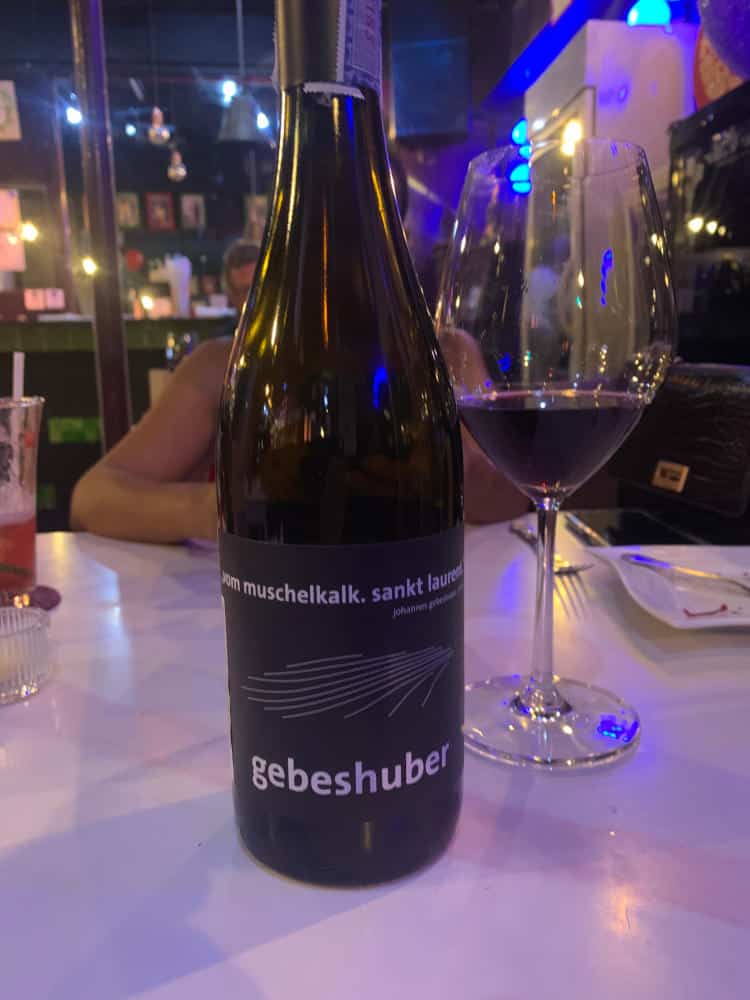 When our main courses were served there was almost a look of desperation on our faces as we were already sated. The Iberico de Bellota Pork was a superb dish with succulent pork slices complemented with a rich pork jus, mashed potatoes, green asparagus and chorizo de bellota with a black olive and spring onion toast.
I chose the 'Brazilian Organic Black Angus Filet with 'a la minute' bearnaise sauce, Dauphine potatoes, baby carrots and celtuce with an incredible almond and cuttlefish ink crumble. The presentation was superb and the highlight the roasted almond crumble. The Bearnaise made to perfection but sadly, whilst perfectly prepared, the steak was quite tough and rubbery. However just a comment and not a criticism.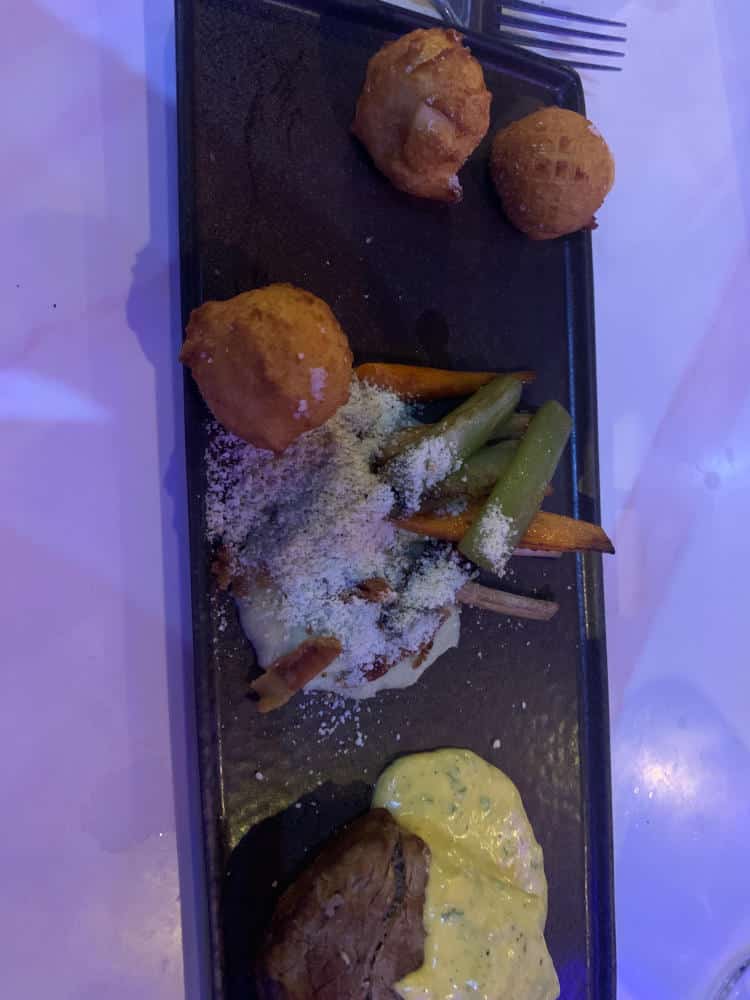 The meal at Alter Ego is filling, the ambience is eclectic and refined and each dish burst with individual flavours. The wine list is extensive and moderately priced. Overall impression, excellent, we will return!
Alter Ego Cooking Atelier, Pattaya, Thailand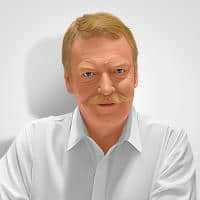 Kim Waddoup
Founder
Kim Waddoup enjoyed a lifetime in the tourism business and is an active 'Silver-Ager" living in Thailand. He writes for his age group with high varied articles covering subjects relevant to retirees living in, or visiting Thailand. Any questions or comments on this post? Please do feel free to contact me through our 'Contact Form' or directly [email protected]