A meticulous evening in the magical surrounding of this magnificent resort on Pattaya's coast
The New Year's celebration is one of the highlights of each year and with a profusion of enticing offers it can be challenging to make the correct decision. This year, to be sure of an excellent experience, we chose the Renaissance Pattaya Resort & Spa to celebrate with friends and we were delighted with our choice.
The Renaissance Resort & Spa enjoys an impressive entrance and lobby area. Our indulgence commenced from the moment we arrived with the amicable welcome of the staff who would park our car. Whilst the lobby is vast, you are immediately enveloped in a warm, hospitable feeling with the staff genuinely welcoming you to join the festivities.
We had chosen to celebrate at their 609 Kitchen Restaurant due to its ambience and renowned buffet. For this special occasion there was a choice of dining inside or on the beautifully located garden. The evening was festive, relaxed and most enjoyable from the first minute.
The service staff were amazing, attentive, and professional but above all, so friendly. Every member that we encountered genuinely wanted us to enjoy our stay and there was a calm, professional aura from each one. They can all smile so much at the Renaissance! I love to observe staff at their work and this evening's observations were a testimonial to a sympathetic and professional management team who have achieved such superb teamwork.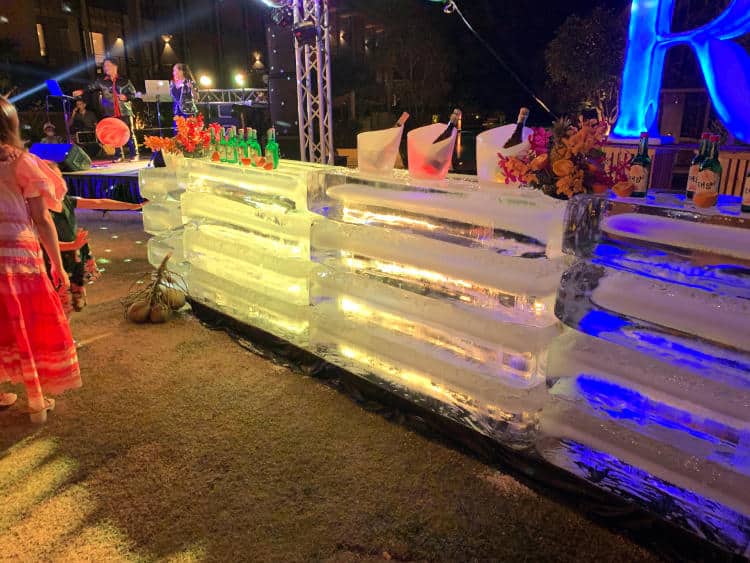 The Buffet was superb, a culinary journey through so many tastes. Maybe not as ostentatious as some, but an extremely comprehensive selection that was beautifully displayed with a choice to suit every palate and more. Inside was the cold buffet with some freshly cooked dishes on request, including Foie gras, and outside were hot specialities with a varied choice of seafood, meats and much more.
It was a lovely, relaxed atmosphere with guests from around the world relaxing, mixing and happily celebrating. Entertainment was provided by a very talented trio who emulated so many different voices perfectly and the impressive Fire Show that was tastefully spectacular and popular with the guests.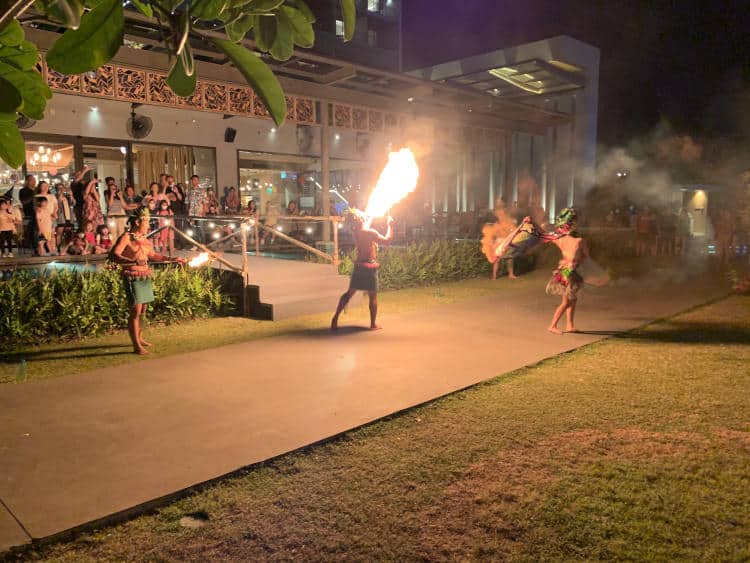 The evening was marvellous with the buffets continuously topped up. A magical ambience had been created and the secret of the Renaissance Pattaya Resort is their incredibly attentive staff, each and every one playing their roles meticulously to provide a celebration to be savoured. With an impressive Firework show at midnight it was time to depart and return to normality!
We chose their Tropical Glam Night New Year buffet at THB.4,100++ including free flow beverages. Excellent value for money considering the vast choice, full free flow bar, ambience and service.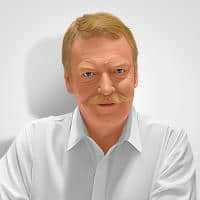 Kim Waddoup
Founder
Kim Waddoup enjoyed a lifetime in the tourism business and is an active 'Silver-Ager" living in Thailand. He writes for his age group with high varied articles covering subjects relevant to retirees living in, or visiting Thailand. Any questions or comments on this post? Please do feel free to contact me through our 'Contact Form' or directly [email protected]