I have been visiting and subsequently living in Thailand for more than 12 years but surprisingly had never before visited Koh Samui. Having heard so much about the island and having read so much about the legendary way of life, I was not sure if my expectations would exceed reality. A recent business trip presented the opportunity to visit not purely as a tourist which is an excellent way to gain extensive knowledge from professionals living on the island.
Koh Samui is Thailand's second largest island (229 sq kms) located 35 kms of the eastern coast off the Kra isthmus. At it's widest point it is just 25kms and just 51 kms to drive around the island. You can either arrive by ferry from Surat Thani or direct to Samui's quaint 'island' airport. The permanent population is around 65,000 and approx. 800,000 visitors each year.
There is only one airport on the island. It is privately owned and unique and unlike any airport that I have every passed through. As it is owned by Bangkok Air you will generally find that you will only be arriving on a Bangkok Air flight which are relatively expensive but offer superb service. (See my report on Bangkok Airways). The aircraft are met by what can only be described as 'Attraction Busses', quaint with wooden seats, no doors or windows. This is different!
The Terminal building is single story and again just so quaint and unusual. It's only fresh air and no air conditioning, beautiful flower beds abound and there is even a fish tank in the gents toilet. (Sorry not photo as I had my hands full!). Arriving in Koh Samui is just so effortless and pleasurable.
The reason for my trip was to visit and review the charming Montalay Villa, a beautifully built 3-bedroom family home with swimming pool, gardens and even a special 'Sunset Room'. (See report). Fortunately the owner knows Koh Samui exceptionally well, so not only did I see the entire island (not so difficult as it is only 51 kms around) but I was also able to gain so much knowledge about the island and also about island life in a short time.
Staying in a private villa represents a different form of vacation with no annoying distractions or being limited with specific eating times. Whilst the villa is fully equipped (with 2 kitchens!), we preferred to eat out. Breakfast can be enjoyed on the beach, in one of the resorts, up the hills at one of the spectacular camps or in one of the charming, family run cafes which are dotted around the island. On Koh Samui you have the choice to experience some of the finest and most imaginative cuisine in Thailand or some of the simplest Thai foods, superbly prepared in the most basic of establishments. The choice is yours! Prices are a little more expensive that on the mainland, but Koh Kamui offers exceptional value for money if you know where to find it!
Most of the resorts are located on the North and East of the island as this is where the beaches are. The waters are crystal clear and the myriad of turquoise colouring is spectacular. Whilst there is sand, don't expect wide open, extensive sandy beaches. Most of the resorts have a beach which is generally complemented with extensive swimming pool creations. During the day you can rest on a sun lounger or on a terrace directly on the beach, alternatively there are fabulous cafes and restaurants inland many of which occupy elevated locations with spectacular views and lovely sea breezes. Travelling around the island is relatively easy, many choose motorbikes but do take great care as the roads are not in the best condition and Thai's are notoriously bad drivers. Rental cars are readily available and offer more comfort and safety. Taxis are also available for journeys and excursions.
The island does not offer a vast list of cultural sites and these can be mostly covered easily in one day. The major sights to see include the Big Buddha shrine which is a 12 meter high golden Buddha, Bophut's Fisherman Village which has become a trendy evening venue with smart restaurants and night market, Hin Ta and Hin Yai rocks, Wat Plai Laem with it's ornate 18 arm image of the Goddess Guanyin, Namuang Waterfall, the secret Buddha Garden and Wat Khunaram with the naturally mummified body of Luang Pordaeng who died while meditating in 1973.
The charm of the island is the laid back, relaxed atmosphere, the friendly locals and the proximity of the sea and of course the spectacular sunsets. Every evening sees a pilgrimage to the eastern coast and hill-top venues to chill, relax and enjoy the famous Koh Samui sunsets. Lounging on the beach with the sea just a few centimetres away enjoy one of the vast range of special 'Sunset Cocktails' or an ice cold beer or two. Following the sunset, people tend to drift away to the extensive range of restaurants, cafes, bars and night spots. You can find it all on Samui.
To complement the island experience is a very creative shopping mall. Central Festival is the islands only real shopping mall built to reflect the laid back atmosphere of island life with more than 200 shops and stalls, restaurants and cinemas. It has been tastefully built and the variety of souvenirs is extensive.
To surmise, a great destination. You need a minimum of 3 days to start to appreciate the charms of the island. The choice of villas is extensive and please read my report on the lovely Montalay Villa. For hotels and resorts the choice is massive from simple backpackers lodgings to exclusive, high quality elegance of the top resorts.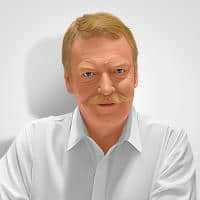 Kim Waddoup
Founder
Kim Waddoup enjoyed a lifetime in the tourism business and is an active 'Silver-Ager" living in Thailand. He writes for his age group with high varied articles covering subjects relevant to retirees living in, or visiting Thailand.

Any questions or comments on this post? Please do feel free to contact me through our 'Contact Form' or directly to kim@meanderingtales.com