Why Chanthaburi is well worth a visit!
When one thinks of Thailand and destinations to visit, Chanthaburi may not be very high, or even on any list. However, if you are travelling in the South East or on you way to Koh Chang or Koh Kood, it is well worth a visit. 
With a population of just over half a million it ranks as Thailand's 49th most populated city. Located in a very fertile area and the region is responsible for more than 45% of Thailand's Durian production and amazingly 27% of the entire world's production of this intriguing fruit. Durian, you either love it or hate it.
Chanthaburi became quite prosperous centuries ago for its trade in gemstones, mainly rubies and sapphires that were mined in the Trat province. Most of the mines are now depleted but Chanthaburi has remained an important centre due to the number of skilled cutters, burners and other skills. Gems are now imported from Mozambique, Madagascar, Sri Lanka and Myanmar. Many shops and workshops are to be found around the lively Gemstone market.
The modern part of the city has grown around the original river bank settlement allowing this historic area to remain virtually unchanged. The River Chanthaburi is quite wide and fast flowing and on both banks the original settlements are fascinating to explore with small streets retaining their original atmosphere. There are some hotels located directly on the river, many riverside cafés, and simple shops.
There's a lovely circular walk that takes you along the city side of the river and then narrow walkways on the opposite bank to the unusual and impressive Cathedral of the Immaculate Conception with its gothic style architecture and it's 20 metre high twin towers.
The Baan Luang Rajamaitri Historic Inn
The Historic Inn, lovingly restored
I did not want to stay in a large hotel and was looking for a smaller property with character. I found and booked the Baan Luang Rajamaitri Inn and am so glad that I did. It is not so easy to find as the streets are extremely narrow but having parked at the nearby Chinese Temple we arrived at this charming hotel.
The Baan Luang Rajamaitri is a 150 year old traditional riverside home that has been lovingly restored in to an enchanting boutique hotel. The restoration itself is an amazing story of vision and co-operation, and as local people were encouraged be become part of the project, the hotel has 500 shareholders. You will find much of the history of the hotel and the Chanthaburi Riverside community in the hotel.
There is a choice of themed rooms available some with 'normal' beds and some with futons. Each room is individual in design and fully equipped with A/C, fridge, tv etc. Bathrooms are small and provide everything that you need.
There is a lovely river terrace for breakfast where you can sit and watch the river waters pass you by. Breakfast can be European or Asian. At the time of visit it was pre-order and was very filling.
The Baan Luang Rajamaitri may not be for everyone! You are asked to leave your shoes at the door and proceed barefoot over these century's old teak floor boards. There is no lift, and the stairs are quite steep. The rooms are compact and the some of the doorways are relatively low. However, if you are looking for historical ambience and character, then a stay at the Baan Luang Rajamaitri is highly recommended. We stayed in the Rubber Tree Room. Small, charming with a lovely balcony. It is similar to a duplex with the bed on a shelf above the bathroom. Very comfortable and cosy but if you have bad knees, beware of the staircase.
One of the greatest joys of staying here is walking out of the hotel and onto the street. You feel that the clock has been turned back with locals selling their good straight from their rooms. A stroll along these streets is the highlight of Chanthaburi with simple shops, riverside restaurants and modern style cafés all vying for space.
A visit to Chanthaburi and the Baan Luang Rajamaitri historic inn is highly recommended!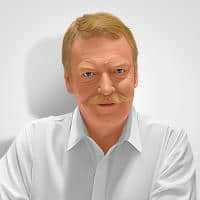 Kim Waddoup
Founder
Kim Waddoup enjoyed a lifetime in the tourism business and is an active 'Silver-Ager" living in Thailand. He writes for his age group with high varied articles covering subjects relevant to retirees living in, or visiting Thailand. Any questions or comments on this post? Please do feel free to contact me through our 'Contact Form' or directly [email protected]