What's it like travelling in Thailand now that most domestic travel restrictions have been eased?
Travelling through Thailand immediately after the easing of restrictions for domestic tourism is both a pleasure and a challenge. It is wonderful that you are virtually alone wherever you go, but the downside is that as there are no people and many places are struggling to open. This trip took us to delightful Chanthaburi, Koh Chang, Kung Wiman, Laem Mae Phim and everything in-between!
Hotels: There are some amazing deals out there but if you stay in one of the big resorts at rock bottom prices remember that a majority of the facilities will be either closed or hardly functioning. Hotels are mostly open (some only at weekends) but most are struggling and may close if they have no guests booked. You can 'walk-in' and negotiate a competitive rate but if you are travelling a long way and want a confirmed reservation it is still better to use one of the major booking sites to have a confirmed reservation.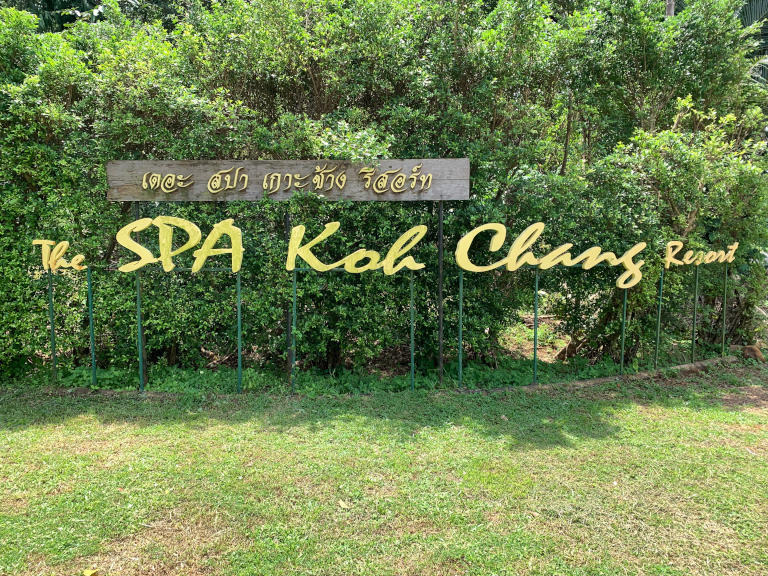 Most of the hotels are operating with skeleton staff, so be prepared that some language skills and knowledge may be limited. You may find that your room has not been used for many months, so a good airing is recommended. Generally, we found that the hotels have worked hard to maintain a good standard but the batteries in remote controls that have not been used for a long time can be frustrating!
Sightseeing: The majority of the sites have not seen visitor for the last 6 months and a number that we visited were overgrown and not so well tended. However, the advantage is that you will generally be alone.
Having a Drink: At the time of writing, alcohol remains forbidden in restaurants and bars are closed. An adult beverage on your balcony as the sun goes down is about the only choice. Whilst purchasing alcohol is generally allowed the hours are limited. Frustratingly you may find that some districts have different rules where you can only buy in the morning and not in the evening. We also arrived in one district that had recently completely forbidden the sale of alcohol.
What to expect?: Our short, recent road trip to Chanthaburi, Koh Chang, Mae Phin (and everything in between) was quite a unique experience. Chanthaburi was interesting as many people live there, many sights had an abandoned feeling with no people. Koh Chang was almost eerie with so few people. Just 3 cars in front of us at the ferry, totally empty beaches, few lights at night. Kung Wiman was an interesting discovery with a few tourists and Mae Phim still waiting for guests to return.
Bang Pao Pier on Koh Chang brought out the worst of tourism. Not another car to be seen but immediately being officiously told that parking costs THB.50. The few stalls that remain open still maintain outrageous prices for out-of-date souvenirs and don't even seem to be interested to even try to sell anything.
I am a coffee addict and love to visit out of the way, quirky coffee shops. All were open and most appeared to have agood flow of customers. Maybe the lack of alcohol is turning the Thais into coffee afficionados?
Don't expect breakfast buffets, just rather complicated pre-order. Plastic gloves are often required. If there is a buffet. Only one hotel checked our vaccination certificate.
Covid-19 Restrictions: There is so much conflicting information as to what is required. We are both double vaccinated and were only asked to show our documents once (at a hotel). Masks continue to be worn everywhere and temperature control and hand sanitiser are always prominent Don't forget that some more remote districts are seeing an increase in cases and there is still a great deal of concern. We had been 'reliably' informed that a vaccination certificate was essential for Koh Chang but all we saw was a small notice on the ticket booth at the ferry but we were not asked! It was interesting to note that the GPS route avoided the notorious Trat 'Mushroom' check point!
It is a great time to travel especially during the weekdays as you will mostly be alone. There are plans to revive domestic travel, but current flight prices are tempering the predictions. International travel is still a long way away. Some suppliers really appreciated our support and we made some new friends. However, for many it appears to be just a just a game of waiting for the 'Business as normal' routine rather than trying to appreciate the first guests to encourage other to follow!
I personally do not adhere to the 'we must support Thai tourism' adage, I travel at my own cost for my pleasure and appreciate when my hosts take my payments graciously. Capitalising on tourism is not a right, rather providing services or products that please the guest and with a smile encourage others to follow. Tourism providers in Thailand will have to learn to smile again!