Pad Thai – Many variations and still one of the most popular foods in Thailand
Pad Thai/Phad Thai was originally called Kway Teow Pad Thai and is an old and historical dish that is thought to have originated in the Ayutthaya Kingdom period (1350-1767), supposedly brought to the Kingdom by Chinese traders and altered over time to reflect the specific profiles of Thai flavour. During World War II Thailand suffered from a rice shortage due to the conflicts and floods and to help to reduce domestic consumption, the Government of the time created 12 Cultural Mandates to strengthen the Thai identity , and amongst these was the promotion of noodles instead of rice. Recipes were provided and even free carts distributed partly to reduce the influx of Chinese street food culture. These Mandates do make fascinating reading and an article will follow.
With it's relatively recent heritage, Pad Thai is made with soaked dried rice noodles, stir fried with eggs, diced tofu and complemented with tamarind pulp, fish sauce, dried shrimp, garlic, shallots, red chili and palm sugar. There are many variants but the original Pad Thai is still served with lime wedges, roasted peanuts and young spring onion. The secret behind an excellent Pad Thai in Thailand is the wok and the flames. It has to be cooked really hot and very fast over real flames. Talented chefs spin the wok and ignite the oil creating as whoosh of flame about 20 cms high. These flames are not just for show as they impart a rich, smoky flavour to the contents of the wok.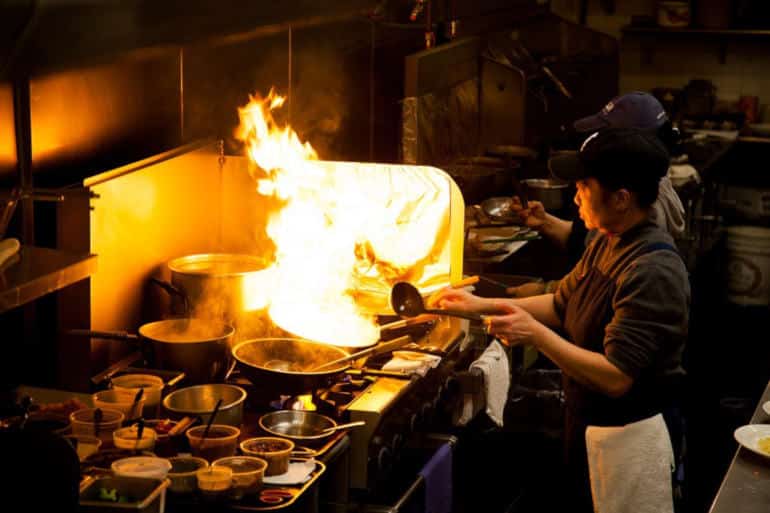 Pad Thai is served everywhere, you can find in high class restaurants, food courts and even in pubs, but the best and most authentic are the small stalls scattered throughout the cities. Using a large wok, the ingredients are added separately and soon there is a sizzling Pad Thai. The secret is cooking it quickly so that the ingredients bind together without it becoming a sticky mess! Hence to use of a wok and a large flame.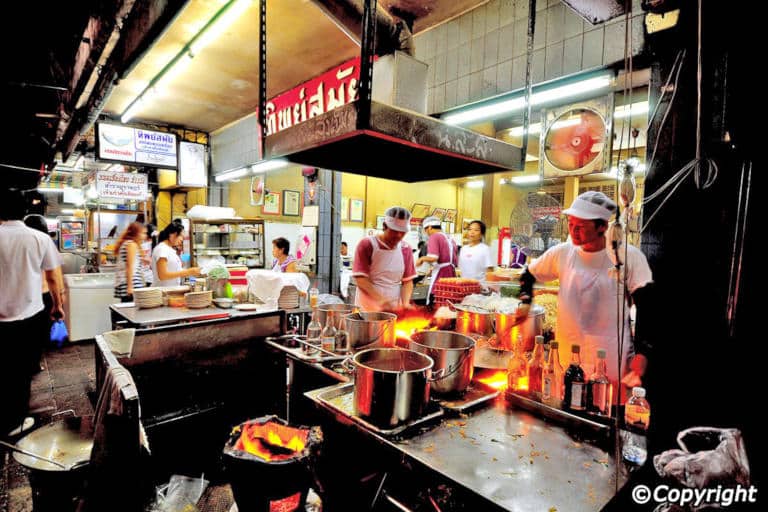 Variants to the classic Pad Thai are exhaustive, some creative and some exuberant. Where ever you are in Thailand you will find Pad Thai vendors/stalls. It is not a particularly healthy dish and it is nutritionally not highly beneficial but it really does taste good!