Review on the special Special Wine Dinner held at Poseidon's Wine Cellar in Jomtien, Pattaya, Thailand
Thailand is truly a wonderful country to be able to enjoy such a vast range of culinary delights. Naturally, Thai cuisine is prevalent, we are also blessed with a vast variety of foreign talent that have brought their experience and love of cooking to be enjoyed throughout Thailand.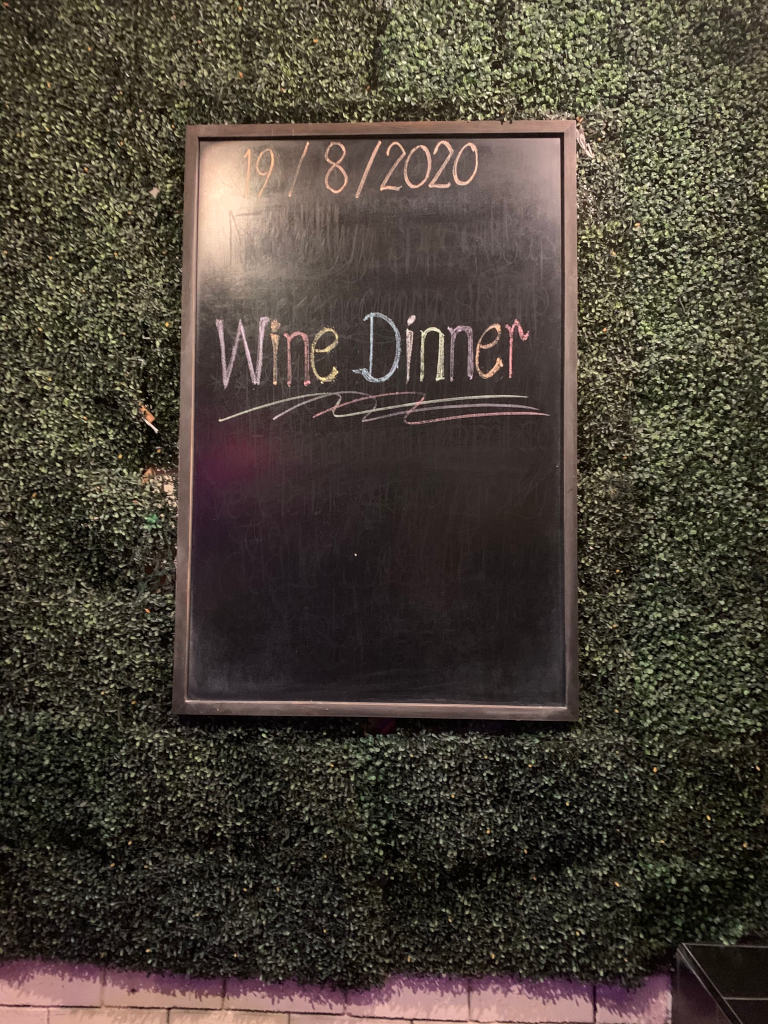 Poseidon's Wine Cellar is a well established and very popular restaurant slightly hidden away at the entrance to the Jomtien Complex. We were warmly greeted by our host, Heiko and presented with a glass of refreshing Prosecco to mark the commencement of the festivities. Soon we were called to our tables and the first dish was presented.
The Amuse Bousche was 'Pancetta wrapped Goat Cheese served lukewarm on Rocket garnished with Honey and Pecans'. These were delicately wrapped packages with the flavour of the Pancetta and the goat cheese perfectly complementing each other with the rocket, honey and pecans providing additional astringency. A most impressive start!
This was followed by 'Snow Fish Salad' which consisted of a variety of lettuce with a tarragon sauce with a composition of pickled root vegetables decorated with poached snow fish flakes. The distinctive flavours of the tarragon and the pickled vegetables combined to provide a wonderful backdrop of taste for the soft, delicate snow fish. A highly creative dish with flavours that worked in perfect harmony eith each other. Admirably paired with a Craggy Range, Wild Rock, New Zealand Sauvignon Blanc, this distinctive wine had an almost pungent nose of ginger, peach with a hint of honey. As it opened, this proved to be a fruity and flavoursome wine with a long, lingering finish.
We were next presented with a 'Terrine de Canard au Foie Grass'. Initially looking like quite a simple dish it was in fact a variety of duck structures that had been combined with foie grass and compressed in a terrine. The paté was rich in flavour and perfectly complemented with the Cumberland Sauce and grilled rum raisin bread. Another superbly created dish that was more than adequately paired with an Antinori Bramito Chardonnay from the Castello della Sala estate in the Umbrian region of Italy. Delicate on the nose with notes of ripe exotic fruit with a hint of citrus. The palate was elegant and fresh with a sapid finish of pleasant notes of vanilla and nut butter.
In Thailand we are spoilt with reams of distinctive flavourings that combined to make the tastiest of Thai food. Sometimes however, a simplistic flavour just totally 'hits-the-spot'. This was the case with the 'Mushroom Consommé'. It was a clear soup bursting with the salty flavour of fresh mushrooms. The mushrooms in the soup were crisp and delicate and full of individual flavour. The hint of ginger was so delicate and further highlighted these simple, but delicious flavours. This amazing Consommé was brilliantly paired with a Chateau La Tour L'Évêque from Cote de Provence. 80% Syrah and 20% Cabernet Sauvignon this wine is intricate with notes of black fruits and spices. The palate is dry with a high level of freshness with fine grained tannins. It is silky and elegant with a long and intensive finish. Another perfect pairing.
We were all now eagerly awaiting the main course which was 'Lamb Loin prepared sous-vide with green asparagus, roasted potato and a red wine/lavender sauce'. Beautifully prepared and presented the lamb, whilst being perfectly soft and tender, somehow failed to deliver the anticipated flavours and the red wine/lavender sauce did not have the astringency to save the dish. The asparagus was excellent and the roasted potatoes the highlight of this dish. Paired with a Farnese Nergoamaro Velar from the Puglia region of Italy, this was a bold wine from the Negroamaro grape, smooth with medium tannins and relatively dry. Notes included black fruit, oak/dark chocolate and spices. The wine was perfect but sadly not complemented by the weakness of the lamb. (Please do note that this is a critique and not a criticism)
Finally it was time for 'Passion Fruit Dessert'. This was an amazing concoction of passion fruit creations combined in one dessert. Full marks for presentation and flavours with a mix of tradition and creativity. Sweet yet sharp with a multitude of flavours from the passion fruit and the additional ingredients. Paired with a Marsala Fine Rubino dessert wine this was truly a superb way to end a terrific meal.
Full praise to Executive Chef Bart who had compiled an amazing feast of delicate flavours with each dish full complimenting the wine. Heiko and his team of extremely attentive waiters are to be highly commended on their service, it was professional and always with a smile.
Poseidon's Wine Cellar produced a superb gastronomic festival on this lovely evening. Thank you one an all!
Poseidon's Wine Cellar, Jomtien, Pattaya, Thailand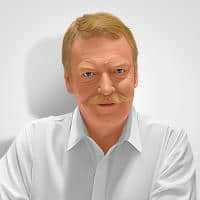 Kim Waddoup
Founder
Kim Waddoup enjoyed a lifetime in the tourism business and is an active 'Silver-Ager" living in Thailand. He writes for his age group with high varied articles covering subjects relevant to retirees living in, or visiting Thailand. Any questions or comments on this post? Please do feel free to contact me through our 'Contact Form' or directly [email protected]