Pattaya International Hospital, accredited International hospital in central Pattaya
A recent attack of Heat Rash just did not want to go away and was subsequently covering most of my upper body. It was painful, itchy and generally very uncomfortable. I have managed to cope with heat rash before (see article) but this time it just kept getting worse. A visit to a local GP bought some temporary relief but I felt that an appointment with a professional Dermatologist was required.
I had not had the occasion to visit any hospital in Pattaya since my move here and due to a social connection with the owner and the Pattaya Expat Club, I decided upon the Pattaya International Hospital. An email was sent which resulted in an immediate reply and a call with an appointment being set for 14:30 the same day.
Pattaya International Hospital has an amazing location just of Second Road close to the Central Marina and Terminal 21 Shopping Malls. Located on a small Soi, the hospital is tranquil and surrounded by mature trees. The reception area is calm and relaxed and it feels more like walking into a resort than a hospital. Reception staff are amazingly efficient and wonderfully friendly. With minimal formalities completed, I was quickly escorted to the 9thfloor to the Dermatological Department. Blood pressure was checked as was my temperature and within seconds I met my specialist, Dr. Waraporn Klanwarin who studied in the Chulalongkorn University and the Institute of Dermatology in Bangkok. Her questioning was thorough and after a detailed examination of my inflamed skin she asked if I have any allergies. I came up with my standard answer of 'Yes, Ironing!".
She proceeded to quiz me about any recent lifestyle changes. It was the period immediately after the Covid-19 shutdown and on thinking back to when we were preparing for possible lockdown, I had taken the opportunity to buy a large sachet of Water Softener to add to the wash. She caught on to this and after a few more questions she was quite sure that this could be the basis of my current allergy. She recommended an injection and a cream to apply twice a day and a change of washing powder.
The service and attention of the staff at Pattaya International Hospital is superb, it is highly efficiently run but in a friendly and most respectful way. I returned for a check-up and received a great deal of advice on how to now allow my skin to recover. The total cost was just THB.2,840 including Doctor's consultation, medication and the follow-up visit. Excellent value for money.
Whilst Heat Rash or Prickly Heat is quite a common complaint in Thailand with many simple, preventative measures the development into an allergy was quite a surprise, extremely uncomfortable and frustrating. A short visit to a specialist, resolved the problems and I am feeling great again thanks to the treatment.
If you do start to get new rashes, especially during this hot season, do check washing powders and water softeners as they both can contain quite a concoction of very aggressive chemicals.
In Thailand the availability of so many, reasonably competent Pharmacies, does provide the impetus to try to self-medicate simpler ailments. However with this skin problem, I do wish that I had made a much earlier visit to a Skin specialist.
Link to Pattaya International Hospital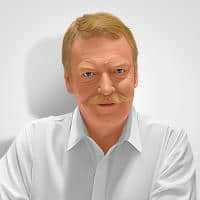 Kim Waddoup
Founder
Kim Waddoup enjoyed a lifetime in the tourism business and is an active 'Silver-Ager" living in Thailand. He writes for his age group with high varied articles covering subjects relevant to retirees living in, or visiting Thailand. Any questions or comments on this post? Please do feel free to contact me through our 'Contact Form' or directly [email protected]