A Ray of Sunshine – Breakfast at the Sandbar, Dongtan Beach, Pattaya
Pattaya, Dongtan Beach and Jomtien beach normally offer a vast range of breakfasts covering virtually every desire. As many establishments remain closed, habits have changed, and I have found myself gravitating much more to the timeless elegance of the Sandbar on Dongtan Beach.
The Sandbar has long been a staunch favourite of both Thais and Foreigners offering a timeless elegance with a relaxed atmosphere for breakfast, lunch and dinner. With all the changes that Covid-19 has brought, dining is a challenge but as John Gunther once said – "all happiness depends on a leisurely breakfast".
Most patrons seem to walk, jog or cycle to the Sandbar so the dress style is very relaxed and wonderfully informal. It's a wide-open café with the sea breeze blowing through from Dongtan Beach just 30 meters away, cool jazz emancipates from the speakers and the choice of seating leaves each to find their own place. It's almost the type of restaurant that one would expect to find Somerset Maughan or Ernest Hemmingway ensconced at their regular table.
At the Continental Breakfast Buffet you will find more than enough to satisfy yourself. There is a choice of breads, croissants and pastries, lots of spreads and jams. A choice of fruit juices and cereals including Muesli and dried nuts and fruits. You can take yoghurt, cheese, ham and a variety of fruits with unlimited tea or coffee. The cost, just THB.240
If you prefer there are a range of a la carte breakfast items and speciality coffee from Coffee-works at additional charge.
Atmosphere, comfort, ocean breeze and excellent and attentive service every day from 08:00 at the Sandbar.
"One should not attend, even the end of the world – without a good breakfast" Robert A Heinlein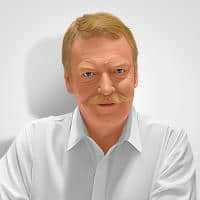 Kim Waddoup
Founder
Kim Waddoup enjoyed a lifetime in the tourism business and is an active 'Silver-Ager" living in Thailand. He writes for his age group with high varied articles covering subjects relevant to retirees living in, or visiting Thailand. Any questions or comments on this post? Please do feel free to contact me through our 'Contact Form' or directly [email protected]