How to make Lemongrass & Pandan Tea (with ginger)
A Thai natural medication to lower uric acid and stop gout. Also used as a health drink for a number of other health conditions and to help increase the level of wellness.
Both Lemongrass and Pandan provide a great number of healing benefits and when combined they create a tea that is full of antioxidants. It has been shown to reduce cholesterol, ease constipation and ease stress. The tea, like most herbal or natural teas, introduces a feeling of relaxation and can be enjoyed hot or cold.
It is so easy to make, tastes good and is very effective. You will need the following:-
2 litres of water
5 stems of fresh lemongrass cut and crushed
5 leaves of fresh Pandan, cut and crushed
A slice of ginger (optional)
Bring the water to the boil, add ingredients and boil for 6 minutes. Keep the pot closed to ensure that the essential oils remain. Simmer for 6 minutes, allow to cool. Remove the lemongrass, pandan and ginger and either drink immediately as a hot tea or put in a container that will fit in your fridge. Use within 2 days.
To start, drink every day for 1 month. Take a break for 1 week and if the symptoms continue repeat every 2 weeks.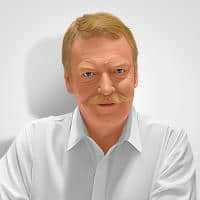 Kim Waddoup
Founder
Kim Waddoup enjoyed a lifetime in the tourism business and is an active 'Silver-Ager" living in Thailand. He writes for his age group with high varied articles covering subjects relevant to retirees living in, or visiting Thailand. Any questions or comments on this post? Please do feel free to contact me through our 'Contact Form' or directly [email protected]