Peace and tranquillity in the same sentence as Pattaya may seem an impossible combination or even a contradiction but it is possible! Pattaya is generally loud and brash but across the Pratamnak Hill is the much quieter, resort area of Jomtien Beach and between the two is the idyllic and quiet Dongtan Beach. Located, in extensive gardens, on this beach is the delightful Rabbit Resort. Arriving at the beach entrance you will be greeted by a range of traditional Thai teak wood houses that enticingly show the lush gardens behind.
Reception is small and charming with a very warm welcome from the excellent staff. However little can prepare you for the surprises that befall you as you enter into the resort. Walking around the pool you will start to experience the amazingly beautiful, lush tropical garden of this delightful resort. The 49 rooms are located in 1-story traditional Thai houses and as you start to wind your way through the pathways you may wonder if you will ever find your way back!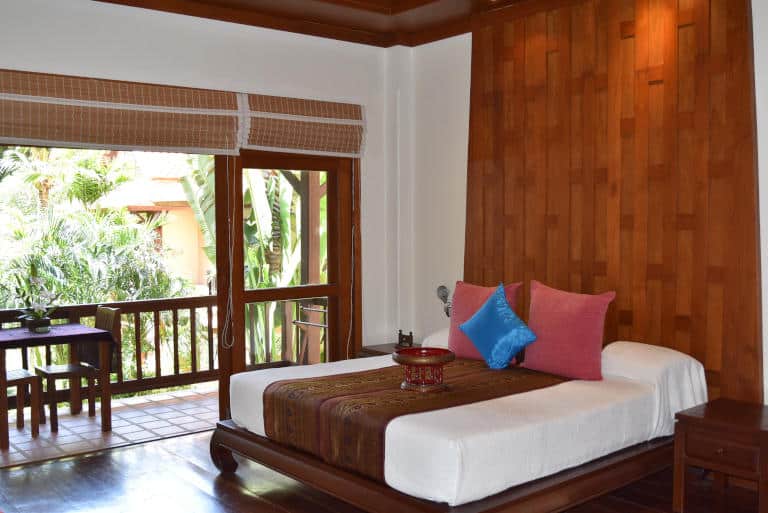 My room was a Silver Forest Room located on the first floor (absolutely no high-rise here!). Opening the door reveals a beautifully decorated, bright room with large king-sized bed plus a traditional Thai day-bed. The sliding doors open to a lovely large balcony looking out over the lush tropical gardens. The room is large and is built in traditional style using time-honoured materials. There is a soaring ceiling, lots of wood, a beautiful teak floor and so much space. The bed is enormous and the linen is very high quality. The traditional day-bed is for lounging and a wide balcony for relaxing moments. The bathroom is airy and well-equipped, amenities are comprehensive and use re-fillable containers. A smaller room adjoining the main bedroom contains extensive closet space and safe. There is also a water-cooker, microwave and plenty of crockery and glasses. These small houses can be combined to create villas for families or groups.
The grounds are extensive and filled with exotic plants and trees, including century old coconut trees. There is a lovely feeling of tidiness and empathy in the greenery. It is lush yet well ordered.
The resort has 2 swimming pools. The first is reserved for adults and quiet is requested around this pool. Nearby is a specially constructed and large kids pool where the youngsters can enjoy themselves all day. The beach is literally just across a small, quiet road. There are vendors with beds, umbrellas and deckchairs for rent. Jomtien beach is relatively tidal and when the tide is out there is a wide beach that stretches for kilometres, when the tide is in there is still plenty of sand to walk on and welcoming shade beneath the trees.
Everything about the Rabbit Resort is relaxed and informal. Staff are extremely attentive and soon remember your particular wishes. The breakfast buffet is extensive with a wide range of International and Thai foods served on the delightful terrace overlooking Dongtan Beach. There is also a charming Café/Bar in addition to the excellent Chef's Table restaurant.
If you are looking for a modern high rise, then stick to downtown Pattaya, however if you are looking for a charming and relaxing, family and small pet friendly hotel then the Rabbit Resort is an excellent destination where you can enjoy peace and tranquillity just meters from the beach and within easy reach of Pattaya. Just 1 ½ hours from Bangkok, the Rabbit Resort makes an ideal retreat or holiday destination in comfort and surrounded by nature.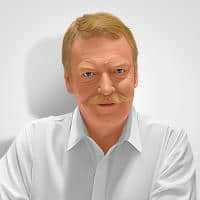 Kim Waddoup
Founder
Kim Waddoup enjoyed a lifetime in the tourism business and is an active 'Silver-Ager" living in Thailand. He writes for his age group with high varied articles covering subjects relevant to retirees living in, or visiting Thailand. Any questions or comments on this post? Please do feel free to contact me through our 'Contact Form' or directly [email protected]