Little Bistro 87 weekend 4-course menu, incredible value for money on the Darkside, Pattaya
The Pattaya area offers a plethora of restaurants and eating places catering to almost every taste and budget. Sometimes it is hard to choose where to eat with this vast choice but occasionally an advertisement catches my eye. This was the case for Little Bistro 87 who posts a weekly special 4-course meal for just THB.325. (Euro.8.8/US$.9.72). What will you actually get for THB.325? Can it be good? We decided to try!
Little Bistro 87 enjoys a quiet location on Soi Nongkrabork. It is a friendly, family run Bistro with a full menu of European meals and Thai favourites. Their weekend special menu consists of 4-courses with a choice of 2 dishes per course. All this for just THB.325!
As a couple we were able to enjoy all of the dishes on the menu. The meal started with Paprika Cream Soup or Thai Soup with coconut or chicken. The Paprika soup was fresh, creamy and full of paprika flavour, excellent. The Thai Soup was also very tasty, with vibrant flavours, chicken pieces and succulent mushrooms.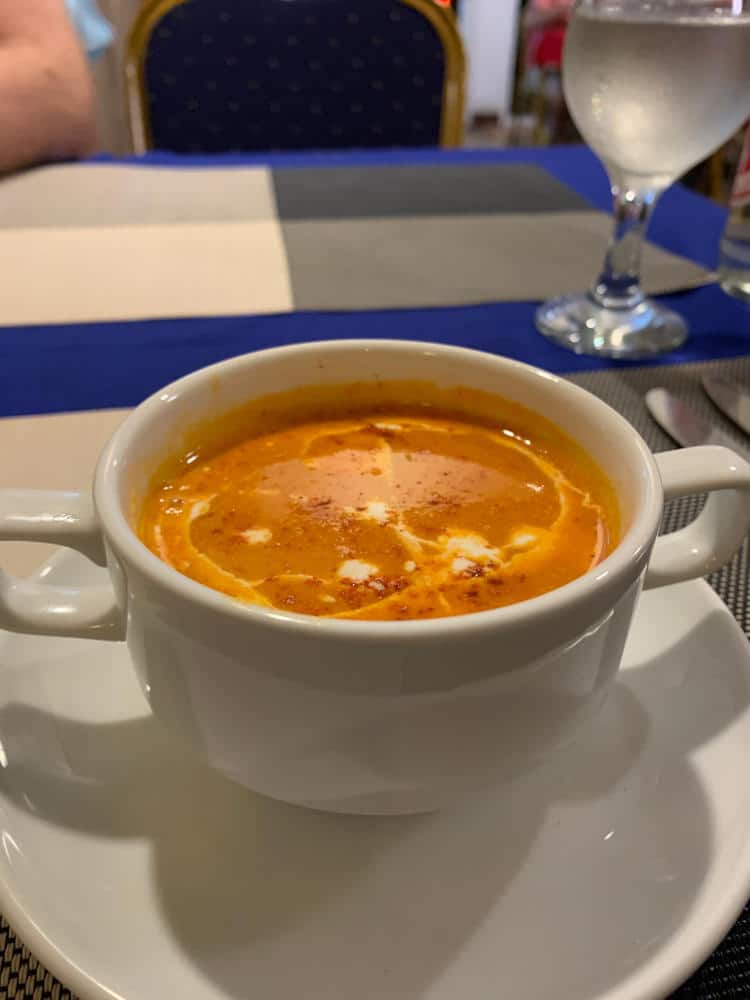 This was followed by a choice of Avocado-Mango Salsa with Prawns or Lasagne. The Avocado Mango Salsa was a superb pairing of flavours with the almost opposite flavours of the mango and the avocado combining perfectly with the very light dressing. The prawns were plump and fresh and the sunflower shoots added colour to this creative dish. The Lasagne looked very creamy but was again bursting with flavour. The meat was succulently seasoned and combined to make another excellent dish.
Fortunately we were given some time before the main courses of Duck Breast in Red Wine Jus and Salmon Steak on Lemon Sauce. The duck dish was again excellent, succulent duck-breast with caramelised onion and jus sauce. The beans were wrapped with extremely tasty bacon. The potato waffles were a slight disappointment being still cold in the middle. However, this did not diminish an excellent dish. The Salmon steak was a large but slim which resulted in it being slightly over cooked and a little dry. The lemon sauce was plentiful light and bursting with lemon aroma which mixed well with the al-dente tagliatelle. This dish was served with an appetising side salad.
Mango Mouse with coconut cream was the dessert and was again brimming with flavour and was a superb sweet complement to an excellent meal. The cheese board was outstanding with 7 different cheeses to completely fill our stomachs.
An excellent and filling meal, incredible value for money at THB.325. Drinks are reasonably priced at THB.220 for a drinkable white wine and soda at THB.25. Little Bistro 87 is quite small with only about 20 seats so bookings are recommended. Grateful thanks to Klaus and his team for an excellent evening.
Highly Recommended! Little Bistro 87 on Facebook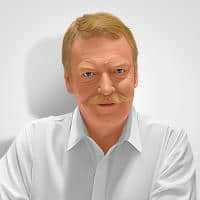 Kim Waddoup
Founder
Kim Waddoup enjoyed a lifetime in the tourism business and is an active 'Silver-Ager" living in Thailand. He writes for his age group with high varied articles covering subjects relevant to retirees living in, or visiting Thailand. Any questions or comments on this post? Please do feel free to contact me through our 'Contact Form' or directly [email protected]