Furthering my knowledge of Thailand, I have been spending some time in Chiang Mai learning about the area, trying it's famed coffee, playing golf and generally acquainting myself with the region. During these visits I have stayed in a variety of hotels, all booked through www.Booking.com and below are my comments and observations:-
3Season Aparthotel – Not knowing where to stay in Chiang Mai on my first visit, I chose the very reasonably priced 3Season Aparthotel and was pleased with my choice. Whilst not centrally located it is easy to get anywhere from this location. It is a very recent addition to the Chiang Mai hotel scene and everything in the property does feel new. I opted for a DeLuxe studio which was just a few bath more and well worth the money. This studio was large with a lot of wardrobe space, sofa, large flat-screen TV, desk, refrigerator, microwave and kettle. There was a balcony and an excellent bathroom. Book this hotel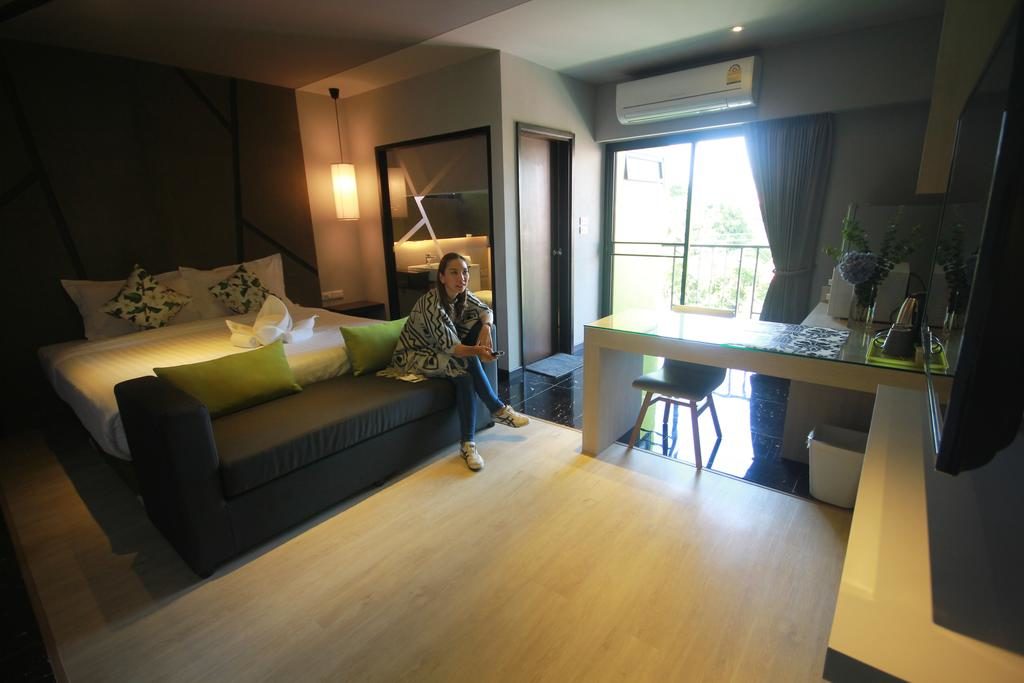 It is located very close to the Airport but, even with the windows open you are not disturbed by aircraft noise. It's a good walk into the old town and there are many 'student' style eateries located close by. I was with e rental car but on some occasions used Grab who were reasonable and quick to respond. Service was exceptionally friendly and efficient. Highly recommended if location is not your highest priority. Paid THB.1,035 per night.
My second hotel was the charming Oriental Siam Resort and you will find a detailed report on this highly recommended property at https://meanderingtales.com/good-fortune-brings-me-to-the-oriental-siam-resort-chiang-mai/
On my next visit I wanted to be in the centre and within walking distance of the famous Night Market. My choice based on location, price, parking and a large swimming pool was the Duangtawan Hotel on Loi Kroh Road. This is a massive hotel with an impressive entrance and a vast array of facilities. The hotel is a little past it's prime but the infrastructure is generally good and the service excellent. Rooms are old but large with all the facilities that one would expect. Try to avoid rooms with 18,20 as these have connection doors and I could here almost everything that happened in the next room. The bathrooms also produce a lot of noise as the taps all seem to be high pressured!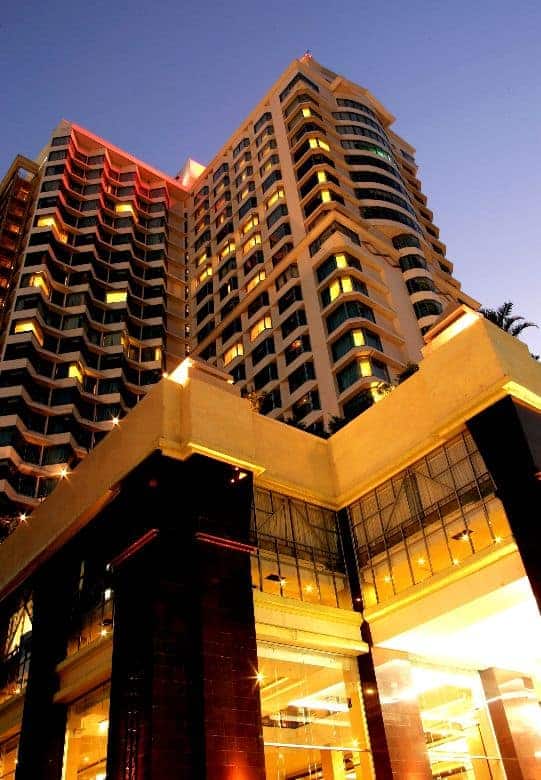 The location is excellent, you are right in the centre where it all happens during the week. Its easy to get in and out during the day and then the stalls set up for the Night Market. Despite the buzz around the hotel it is quiet and, a luxury for me, you can sleep with the window open! I chose the Duangtawan on location, excellent and also for it's large pool. The pool is large but beware the water is chilly! Paid THB. 1,830 per night. Book the Duangtawan Hotel
My next port of call was the Chiang Mai Plaza Hotel another of the older style, majestic hotels also located in the centre and again a short walk to the Night Market. More regal than the Duangtawan it has also seen better days but still maintains an aura of majesty, especially in the public areas. Rooms are of a good size with full equipment, however be certain to request a Non Smoking room as I was shocked to walk into a room that smelt terribly of smoke. Large swimming pool, again somewhat chilly! Paid THB.1,850 per night. Book the Chiang Mai Plaza
Looking for somewhere to stay at less cost, I also tried the Ratana Hotel. It's a low-rise hotel with a terrific location just a short walk to the Iron Bridge. The room was totally adequate, a good size and clean, good bathroom and comfortable bed. As is normal with lower priced properties there was some noise from the neighbours. However a good night's rest could be enjoyed. Paid THB.712 per night. Book the Ratana Hotel
Please note that I never book breakfast in the hotels as it is generally disappointing. Especially in Chiang Mai there are a mass of great café's for a well priced breakfast including the famous Chaing Mai Breakfast World at the German Beed Garden!
All hotels satisfied my requirements and all can be recommended. As always I made my reservations through www.Booking.com and was pleased with the services and prices.