Top 10 Thai Dishes : Tom Yum Soup
The first of our Top 10 Thai Dishes is Tom Yum Soup or, as it is often also spelt, Tom yam is a hot and sour soup very popular in Thailand and now around the world. The word 'Tom" in Thai refers to the process of 'boiling' while 'Yum' means spicy and sour salad. The character of a typical Tom Yum is characterised by the distinct hot and sour flavourings enhancing the fragrant blend of spices and herbs used in the broth. Tom Yum is believed to have originated in Thailand during the Rattanakosin Kingdon (1782-1932)
Traditional Tom Yum is made using fresh ingredients that include lemongrass, kaffir lime leaves, galangal, mushrooms, coriander leaf, tomatoes, sweet onions, sugar, lime juice, fish sauce and crushed red chilis. Tom Yum can also be made from commercial paste which is made by crushing all the ingredients and stir frying in hot oil.
The unique flavour of Tom Yum is based on the sour and spicy tastes. Nam prik pao paste is generally used as the basis, this is quickly fried then water and the spices added. Nam prik pao is created from roasted chillies, shallots and garlic. Tom Yum is most popularly served with prawns (Tom Yum Gung) but can also be made with mixed seafood, pork, chicken and mushrooms.
There are many variations of Tom Yum and these include:-
Tom yam nam kohn – with evaporated milk added
Tom yam kathi – coconut-milk based Tom Yum
Tom yam pla – a clear fish soup
Tom yam po taek – mixed seafood Tom Yum
Tom yam het – with mushrooms (normally straw or oyster mushrooms)
Tom yam kung maphroa on nam khon – prawn Tom Yum coconut meat and a dash of coconut milk
Tom Yum is being described in some circles as one of the world's healthiest dishes due to it's quick preparation and the amazing healing properties of many of it's ingredients. However to cate to tourists you may find that too much refined sugar (rather than natural sugar) and excessive quantities of condensed milk or coconut milk are being added. Whilst you may grow to like too sweeter, milder flavour, try to stick to traditional variations and enjoy a great tasting dish and healthy dish!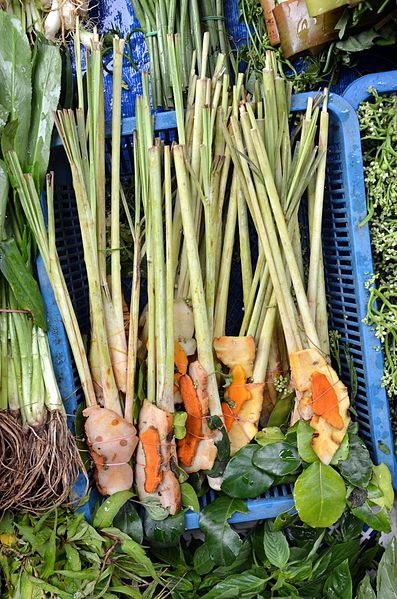 Click Here for more Food & Drink Articles